SB1 Adaptation Planning – San Mateo County Transit District ("SamTrans") Case Study
SB1 Adaptation Planning Grant: Initial Case Study
Challenge: Developing plans and strategies
Summary
The San Mateo County Transit District ("SamTrans") is the administrative body for the principal public transit and transportation programs in San Mateo County: SamTrans bus service, Caltrain commuter rail and the San Mateo County Transportation Authority.
The SamTrans Adaptation and Resilience Plan ("the Project")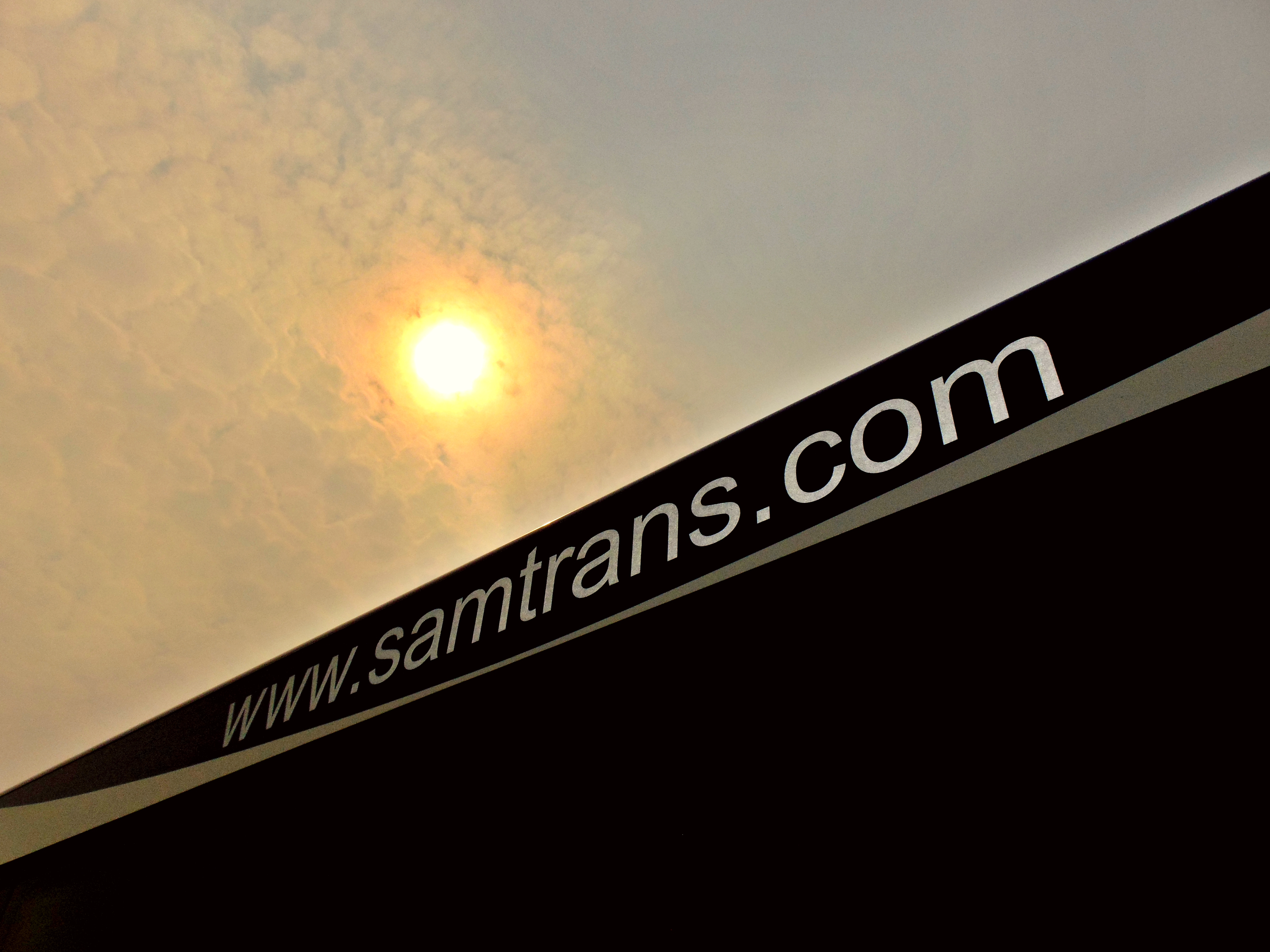 will identify strategies to increase the ability of the SamTrans system to be resilient to its two greatest climate change-related vulnerabilities—flooding and high heat. The Plan builds upon the San Mateo County Sea Level Rise Vulnerability Assessment, which identified the SamTrans North and South Base facilities as vulnerable assets, and complements the County's current efforts to assess county-wide heat vulnerability. The Project will focus on evaluating adaptation strategies to (1) improve resilience of the North and South Base facilities to flooding, and (2) address the impact of high heat on facilities, equipment and passengers.
Approximately 67% of SamTrans riders have no access to a car, and nearly 60% of riders have an annual household income of less than $50,000. SamTrans' bus, paratransit and shuttle services provides over 43,000 daily passenger trips. The Project will ensure that the North and South Base facilities are prepared to adapt to the flooding impacts of climate change to avoid or minimize service disruptions to these communities. The Project will also evaluate the impact of high heat days on SamTrans passengers, particularly the elderly and those from disadvantaged communities most susceptible to excessive heat.
The Project aligns with several state policy goals including EO S-13-08: Draft Safeguarding California Plan 2017 Update, which recommend conducting vulnerability analyses and improving transportation system resiliency. The Project will help ensure SamTrans' investment in electric vehicles is more resilient, which supports California's GHG emission reduction target (EO B-30-15). The Project is expected to commence in October 2018 and will continue for a duration of 30 months.
Lead Agency and Partnerships
As the lead agency, SamTrans will manage the Project,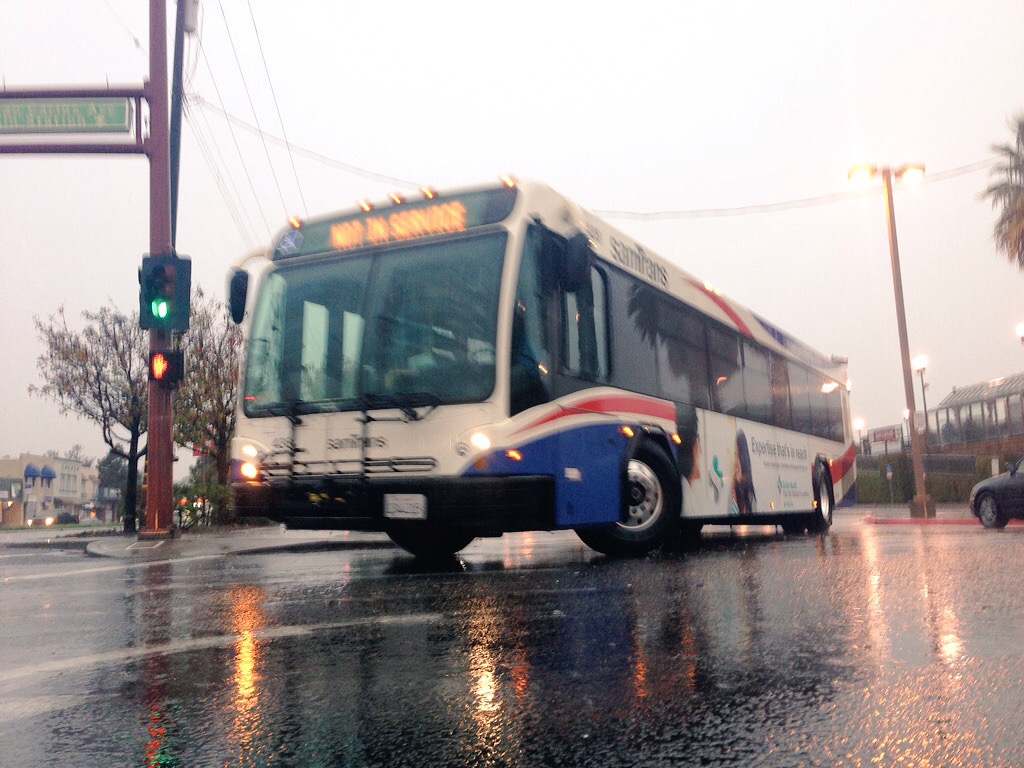 administer the grant, procure and supervise the Consultant, review deliverables, and lead stakeholder and project management meetings. SamTrans will establish an Advisory Team that will share relevant data and provide guidance throughout the course of the grant. The Advisory Team will include representatives from organizations such as: Caltrans, San Mateo County, Adapting to Rising Tides Bay Area, The San Francisco Bay Trail, Resilient by Design Bay Area, The San Francisco Airport, The San Carlos Airport, The City of South San Francisco, The City of San Carlos and ICARP representatives, if desired.
Drivers
SamTrans recognized the increasing potential for service disruptions due to climate change effects, including flooding at its facilities and excessive heat impacts on passengers. In an effort to understand the risks and prepare resiliency strategies, SamTrans sought funding in the 2018 cycle of Caltrans' Climate Adaptation Planning Grant Program.
Engagement Process
SamTrans will invite regional thought leaders in climate change and adjacent agencies working on similar projects to form an Advisory Team. SamTrans will hold quarterly meetings receiving feedback from this group. SamTrans will also seek the participation of internal staff who are anticipated to implement climate change adaptation projects. This group and members of the Advisory Team will be engaged through three stakeholder meetings that are intended to receive input, develop common frameworks for analyzing these issues, to increase engagement, and to discuss possible solutions and scenarios.
The goal of engagement is to gather frontline expertise in productive discussions to ensure the SamTrans Adaptation and Resilience Plan is as robust and as practical to implement as possible.
Climate Impact Area
The Project will analyze SamTrans' assets and riders; vulnerability to climate change driven flooding and high heat events. The Project will gather data, calculate probability, assess risk, estimate costs, conduct cost-benefit analyses, and propose adaptation and resilience strategies informed by stakeholder engagement.
Funding Source
The Project received $193,102.00 from Caltrans through its State Climate Adaptation Planning Grant Program. This amount was supplemented by $25,018.00 in local matching funds.
Research and Data
Additional relevant resources as needed, potentially including:
Challenges
Climate change modeling remains complex and requires making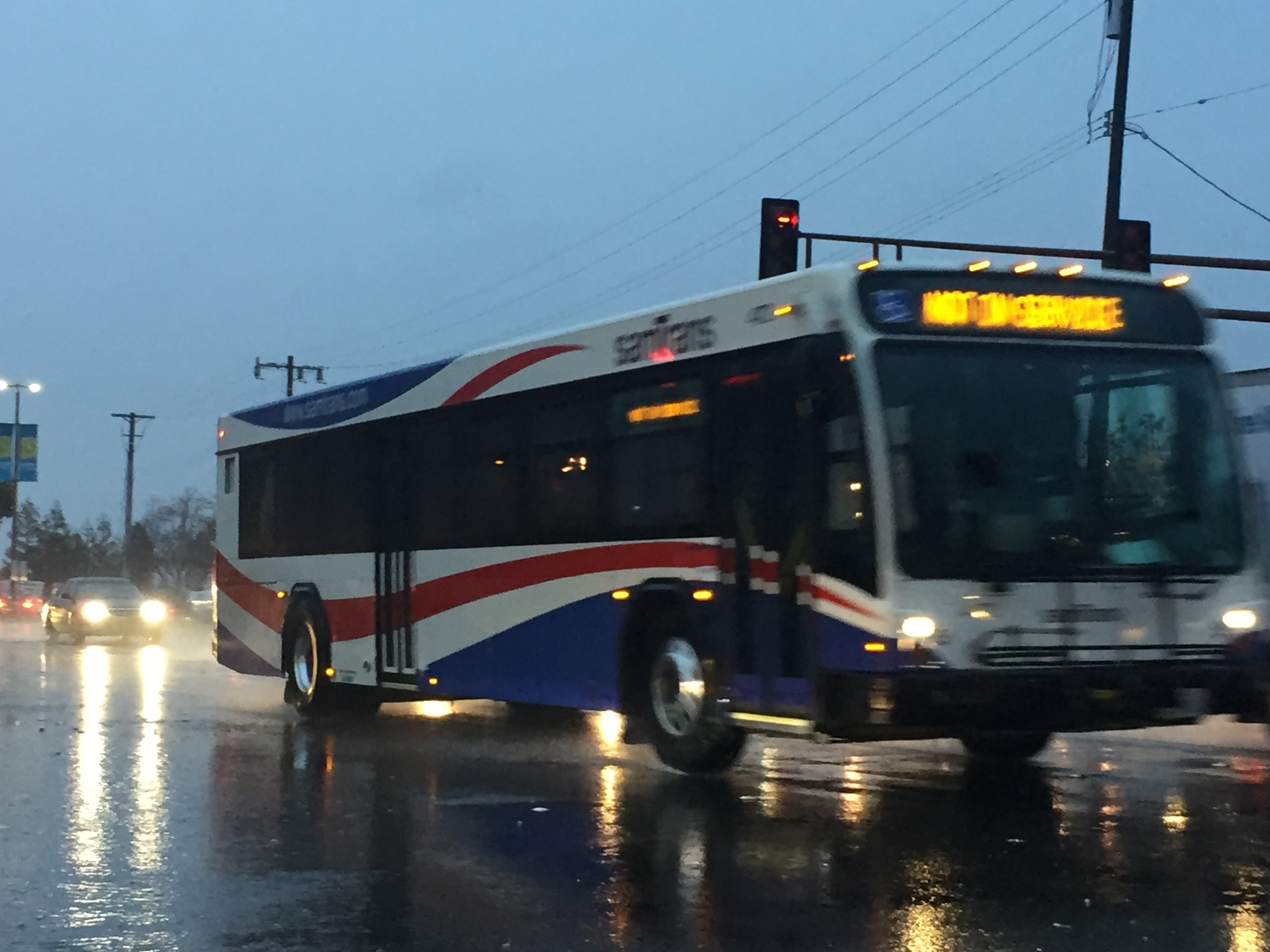 informed assumptions to model uncertain future outcomes under variable conditions. As a result, SamTrans will work with a Consultant with demonstrable success in climate change vulnerability assessments, cost-benefit analysis, and adaptation planning.
Outcomes
The Project's comprehensive deliverable will be the SamTrans Adaptation and Resilience Plan. The report will be the product of the following deliverables:
Outreach, engagement and regional coordination

SamTrans North and South Bases Sea Level Rise, Storm Surge and Fluvial Flood Adaptation and Resilience Plan

Chapter 1: North and South Bases Sea Level Rise, Storm Surge and Fluvial Flood Vulnerability Assessment

Chapter 2: North and South Bases Sea Level Rise, Storm Surge and Flood Action Alternatives

Chapter 3: North and South Bases Action Alternatives Lifecycle Cost and Benefit Valuation

SamTrans System High Heat Adaptation and Resilience Plan

Chapter 1: SamTrans System Heat Vulnerability Assessment Report

Chapter 2: SamTrans Heat Action Alternatives

Chapter 3: System-Wide Action Alternatives Lifecycle Cost and Benefit Valuation

Event Scenario Memo

Benefit/Cost Ratio NPV Memo
SamTrans anticipates presenting the results to the board for direction on implementation.
Replicability
SamTrans anticipates that the Project will be straightforward to replicate and will provide a successful case study for other transit agencies whose assets and ridership are negatively affected by climate change impacts.
Additional Resources (if applicable)
Additional relevant resources as needed, potentially including:
Further Information
Amelia Timbers, Principal Planner Sustainability
(650) 508 – 7713