The City of Santa Cruz West Cliff Drive Adaptation and Management Plan
SB1 Adaptation Planning Grant: Initial Case Study
Challenge: Developing plans and strategies
Summary
The City of Santa Cruz ("City") will develop the West Cliff Drive Adaptation and Management Plan ("Plan") to address threats to the transportation system from climate change. This Plan will identify climate threats and protective structures of West Cliff Drive. In addition, the Plan will evaluate adaptation strategies, cost-benefit analysis and funding strategies, and concept plans for options to maintain the appropriate level of transportation infrastructure and service.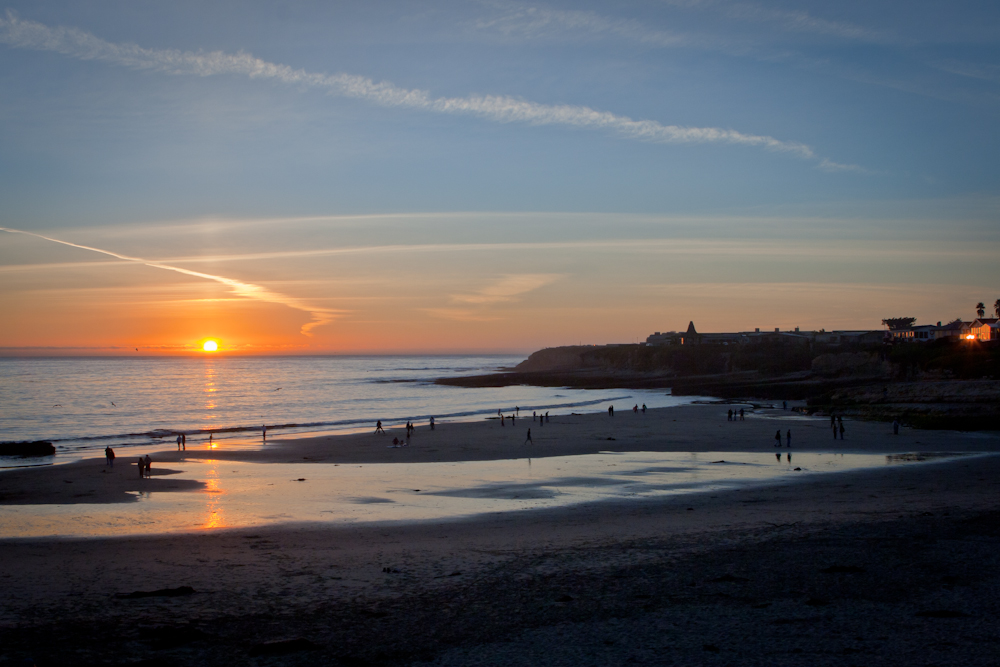 This project will utilize an adaptive pathways approach to implement recommendations from the Local Hazard Mitigation Plan and Climate Adaptation Plan Update adopted by City Council on October 9, 2019.
This project and its resulting Plan aims to develop actionable monitoring, policy, and infrastructure plans to address climate change. Once completed and adopted, the Plan will lead to implementation and development of adaptation projects and policies to address the impacts of climate change on the transportation network. Adaptation projects could include further evaluation or implementation of natural or green infrastructure concepts.
The project began on October 1, 2018 and will end on February 28, 2021.
Lead Agency and Partnerships
The City of Santa Cruz is the lead agency. City staff will work with a consulting team comprised of climate scientists, geomorphologists, transportation and geotechnical engineers, landscape architects, biologists and ecologists, economists, urban planners, and others, selected through a competitive RFP process, to complete this work. The Coastal Commission will also be a key partner.
Drivers
The project implements Executive Order B-30-15 on the local scale and utilizes outputs produced through AB 2800 and AB 1482. In recent years, coastal erosion has necessitated numerous emergency repairs to the transportation network along West Cliff Drive. While the City can react to these repairs on a piecemeal basis, the impacts from climate change will cause more rapid coastal erosion and infrastructure failures. The Coastal Commission has requested a long term plan to manage these vulnerabilities. Without SB1 funding, the City has no identified funding source to conduct this coordinated planning and adaptation work and will continue to react to emergencies as they arise. The completion of these two plans satisfy one requirement of SB 379.
Public Engagement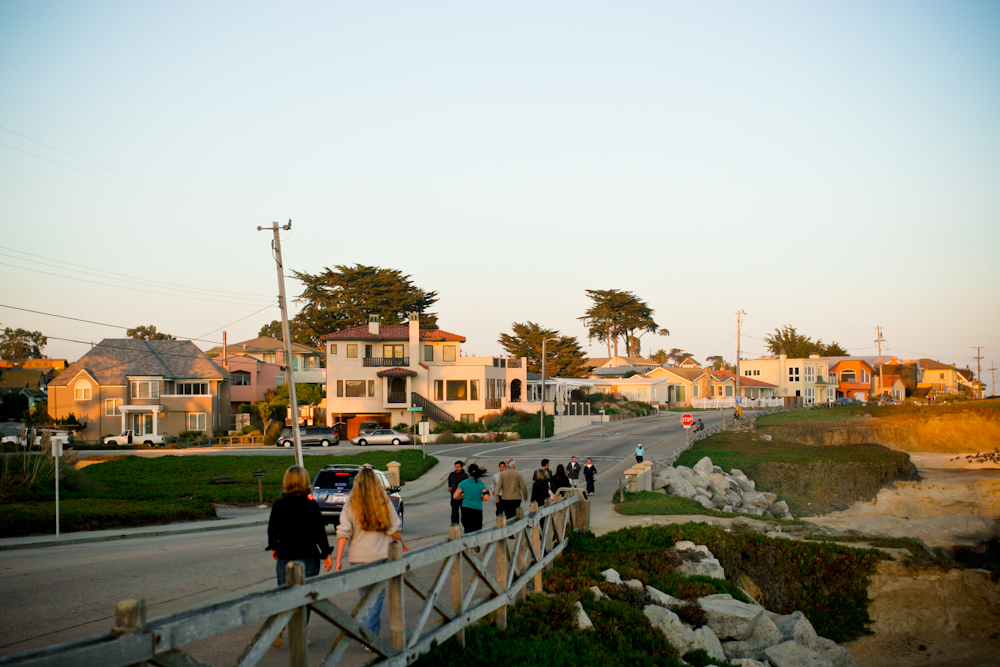 Public engagement will take a three-pronged approach: formation of a Technical Advisory Committee (TAC), a stakeholder group, and formal public engagement at Commission and Council. The TAC will include subject matter experts in the areas of coastal access, erosion, environmental issues, engineering, transportation, and climate adaptation strategies, including the California Coastal Commission. The stakeholder group will include a small group of engaged and informed community members for a well-rounded approach to a community-wide concern. This stakeholder group will include environmental and transportation non-profits, and residents with a focus on vulnerable populations. The formal public outreach will engage deeply with the Planning Commission, Transportation and Public Works Commission, and City Council to ensure that policymakers have the best information available to make long term decisions.
While the City of Santa Cruz currently has no populations that meet the California Enviroscreen's definition of disadvantaged communities, through the City's social vulnerability to climate change analysis, several vulnerable populations were identified in areas adjacent to West Cliff Drive.
Climate Impact Area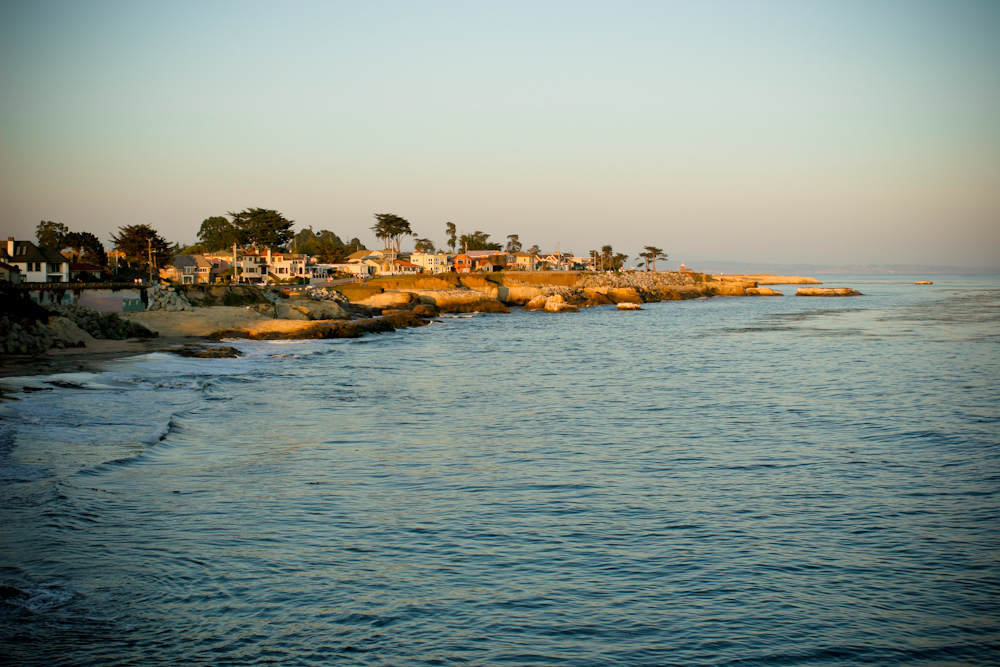 The 2.5-mile West Cliff Drive is at risk from the impacts of climate change.specifically sea level rise and coastal erosion in particular adversely impacts transportation networks, tourism, coastal access and habitat. Without action, West Cliff Drive will erode into the ocean, and this public resource be lost. A holistic look at existing coastal protections and future ways to address the impacts of climate change is necessary.
The project will develop a Monitoring, Triggers and Threshold program to set an adaptive pathway for resilience. The project does not specifically contain a greenhouse gas component. However, we anticipate recommendations will improve non-motorized transportation options (reducing ICE emissions) and include living shoreline (carbon sequestration).
Funding Source
The project's total budget is $394,500, of which $353,677 was granted and $45,825 is in-kind community match in the form of staff time on the project.
Research and Data
Having recently adopted its Climate Adaptation Plan Update with a GIS-based sea level rise assessment, the City has identified the West Cliff Drive Adaptation and Management Plan as a critical next step. Much of the data and tools used to develop the Plan Update will be referenced. We also anticipate using the USGS CosMos tool, virtual reality applications, traffic monitoring cameras, manual mode counts, and other publicly available tools. A monitoring program with trigger metrics will be developed as part of the project.
Challenges
This project will include a very diverse set of stakeholders that will require good communication and consensus building to set forth a community vision for West Cliff's long term management. This project also involves players many disciplines within and external to the City, necessitating strong project management of the team and its partners.
Outcomes
The project will result in a public works-level Management and Adaptation Plan, approved by the Coastal Commission. Interim deliverables include an existing conditions inventory and assessment, alternatives analysis report, monitoring plan and trigger / thresholds memo, conceptual design package and cost/benefit analysis memo.
Replicability
The West Cliff Drive Adaptation and Management Plan has potential for replicability for any community with transportation networks adjacent to a vulnerable coastline. Threats from sea level rise are imminent, and communities must characterize these vulnerabilities, develop adaptation strategies will need to be implemented and build community consensus around technically and economically feasible options. The West Cliff Drive Adoption and Management Plan will be a guide for other vulnerable communities facing similar challenges.
Further Information
Dr. Tiffany Wise-West, Sustainability & Climate Action Manager
TWise-West@cityofsantacruz.com; mobile: (831)420-5433
2018-2023 Climate Adaptation Plan Update (English)
2018-2023 Climate Adaptation Plan Update (Spanish)
2018-2023 Local Hazard Mitigation Plan Update