Truckee Climate Adaptation, Community Resilience, and Sustainable Transportation
SB1 Adaptation Planning Grant: Initial Case Study
Challenge: Developing plans and strategies
Summary
As Truckee ("Town") begins a General Plan update this year,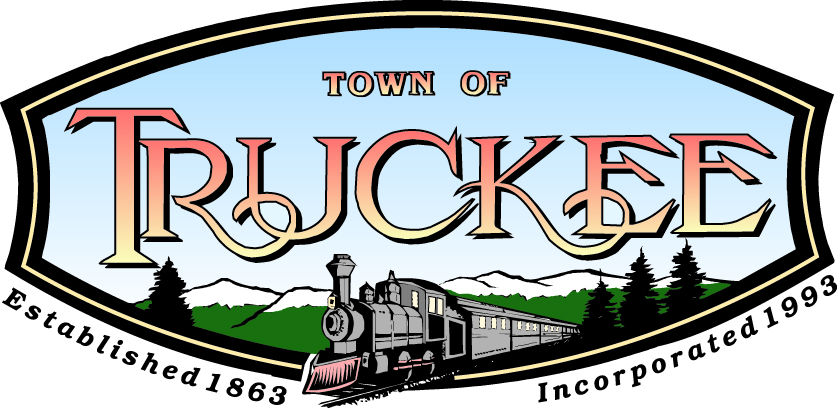 it will develop a vulnerability assessment to identify the risks of climate change to the community and guide the creation of adaption goals, policies and actions. The assessment's outcome will inform community workshops, adaptation strategies for the general plan, and a new, robust safety element meeting the requirements of SB 379. The process will include innovative public engagement involving stakeholders, special districts, and the public with an emphasis on reaching disadvantaged and transit-dependent community members. Through the General Plan process, the project will better allow the Town to integrate climate change impacts in its planning and investment decisions and meet state and local greenhouse gas emissions reduction goals.
The project will run from October 1, 2018 to February 28, 2021. Project deliverables include notes from community workshops, a vulnerability assessment identifying and analyzing local impacts of climate change, a comprehensive list of adaptation strategies with implementation plans, and draft safety element goals, policies, and actions.
Lead Agency and Partnerships
The Town of Truckee will lead the project and collaborate with local special districts and stakeholders that may experience impacts from climate change including: Truckee Donner Public Utility District, Truckee Fire Protection District, Truckee Tahoe Airport District, Truckee Sanitary District, Tahoe-Truckee Sanitation Agency, Tahoe Truckee Unified School District, Tahoe Truckee Area Regional Transit, CalTrans, Tahoe Truckee Community Foundation, Tahoe Forest Hospital District, and Truckee Chamber of Commerce.
Drivers
The project is driven by the requirements of SB 379 and an upcoming General Plan update following guidance of the 2017 General Plan Guidelines. Additionally, the Town Council and community have expressed support for increased climate action and adaptation measures. The project is made possible with grant funding from Senate Bill 1 through the CalTrans Adaptation Planning Grant Program.
Engagement Process
The project will include an extensive engagement process that will focus on reaching vulnerable and transit-dependent populations. The Town of Truckee is divided among 4 census tracts, one of which meets the low-income standard for the SB 1000 definition of disadvantaged community and a second which comes within $900. Vulnerable communities in Truckee tend to have fewer English speakers, rely more heavily on public transit, and live in homes less resilient to extreme weather; these factors indicate they will face unique impacts from climate change. This project will employ innovative, bilingual engagement strategies to reach community members and develop equitable adaptation policies.
The engagement process will also emphasize collaboration with special districts and community organizations impacted by climate change. Since many traditional public services are provided by special districts in Truckee (See Lead Agency and Partnerships), the Town will work with these partners to ensure the project produces policies that address the needs of all public agencies.
The project will include two community workshops, one to review the results of the vulnerability assessment and another to review the prioritized adaptation strategies and discuss their incorporation in the general plan. Additionally, broader outreach will occur on social media and at pop-up workshops integrated in the outreach campaign for the general plan update. The Town hopes the engagement process will reach populations unable to access traditional outreach events and produce valuable feedback about community needs and concerns.
Climate Impact Area
While Truckee has noticed more extreme weather patterns in recent years, it has not yet studied the impact of climate change on the community in detail. This project will allow the Town to understand, based on current scientific data, the vulnerable components of our infrastructure systems and neighborhoods. The project will also produce a list of strategies to include in the general plan that will build resilience to address the identified weaknesses.
Funding Source
This project will be funded with $155,193 from a CalTrans Adaptation Planning Grant and $20,207 from the Town of Truckee for a total project budget of $175,400.
Research and Data
The Town will use state and local resources including California's Fourth Climate Change Assessment, Safeguarding California, CalAdapt, the California Adaptation Planning Guide, and the Nevada County Local Hazard Mitigation Plan.
Throughout the project, the Town will track participation in the engagement process.
Challenges
The Town anticipates challenges in ensuring active participation from all Truckee communities. One fundamental goal of this project is to tackle the disparities in vulnerability among Truckee populations and develop strategies that will address disadvantaged communities. The involvement of vulnerable communities is integral to the success of the project but these populations have been hard to reach through the Town's traditional outreach processes. The Town hopes to address this challenge by providing bilingual material, maintaining a flexible outreach strategy, and integrating the vulnerability assessment with the general plan outreach efforts.
The Town also expects challenges in prioritizing the most important adaptation strategies. Town staff anticipates the project will produce more critical strategies than can be funded and implemented immediately. Therefore, town staff will use public and Town Council input to determine how to prioritize and distribute resources across different projects.
Outcomes
Upon completing the project, the Town of Truckee will have three primary deliverables:
A vulnerability assessment with a summary of local climate change impacts, identification of vulnerable infrastructure and populations, and analysis of risk and onset.

Adaptation strategies and implementation programs to address urgent needs with associated goals, policies, and actions for general plan integration.

An updated safety element incorporating aforementioned goals, policies and actions and meeting SB 379 requirements.
Replicability
The approach of the vulnerability assessment and policy development can be mimicked by jurisdictions across California working to meet the requirements of SB 379. The outcomes of the project will be applicable to jurisdictions with similar high-elevation or rural geography particularly those that may face impacts from snow pack variability and wildfires.
Additional Resources
California's Fourth Climate Change Assessment
California Adaptation Planning Guide
Nevada County Local Hazard Mitigation Plan
Further Information
Contact Nicholas Martin nmartin@townoftruckee.com.