Ventura County Transportation Commission and Santa Barbara County Association of Governments Transportation Emergency Preparedne
SB1 Adaptation Planning Grant: Initial Case Study
Challenge: Developing plans and strategies
Summary
The Transportation Emergency Preparedness Plan will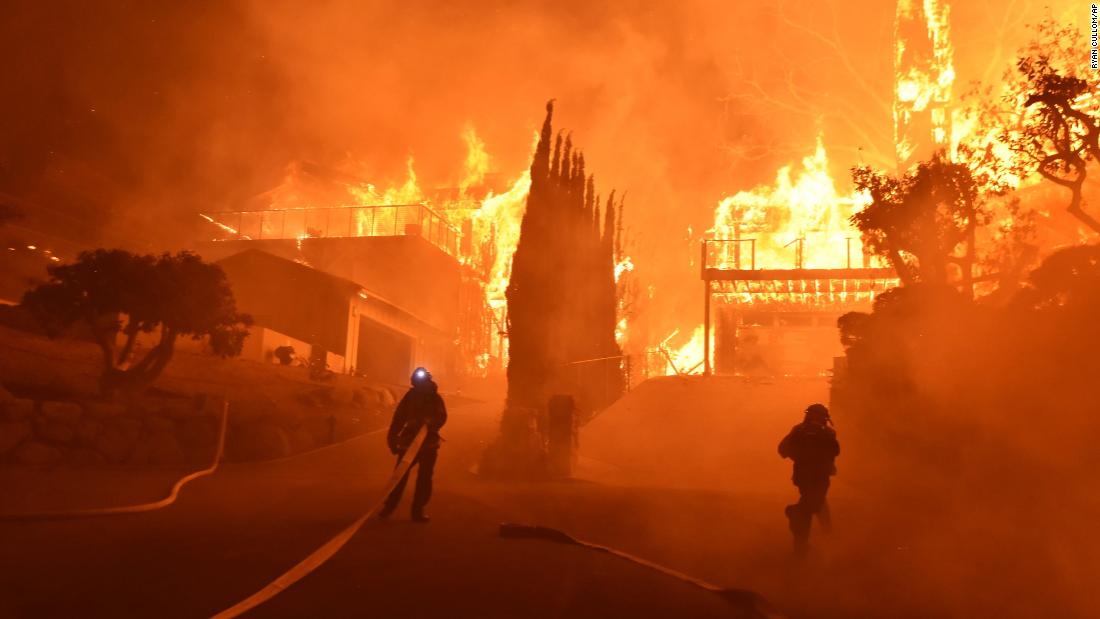 enable the Ventura County Transportation Commission and Santa Barbara County Association of Governments, in partnership with Caltrans and in coordination with transit operators, to better prepare the region for future climate-change related natural disasters. This plan will benefit disadvantaged communities, especially households without cars.
These agencies do not currently have emergency preparedness plans. Developing their plans in conjunction with the emergency services community will foster understanding and encourage cooperation. The plan will define roles and responsibilities, coordinate with existing emergency plans, outline communication strategies and create an implementation plan that will specify training, evacuations and handling of emergency transit services for all of Ventura and Santa Barbara counties. The planning process will start in October 2018 and run through March 2021.
Project goals include:
Create and adopt emergency preparedness plans in Ventura and Santa Barbara counties for transportation facilities and services

Ensure cooperation and coordination between these plans and other emergency plans
Lead Agency and Partnerships
As the two lead agencies, the Ventura County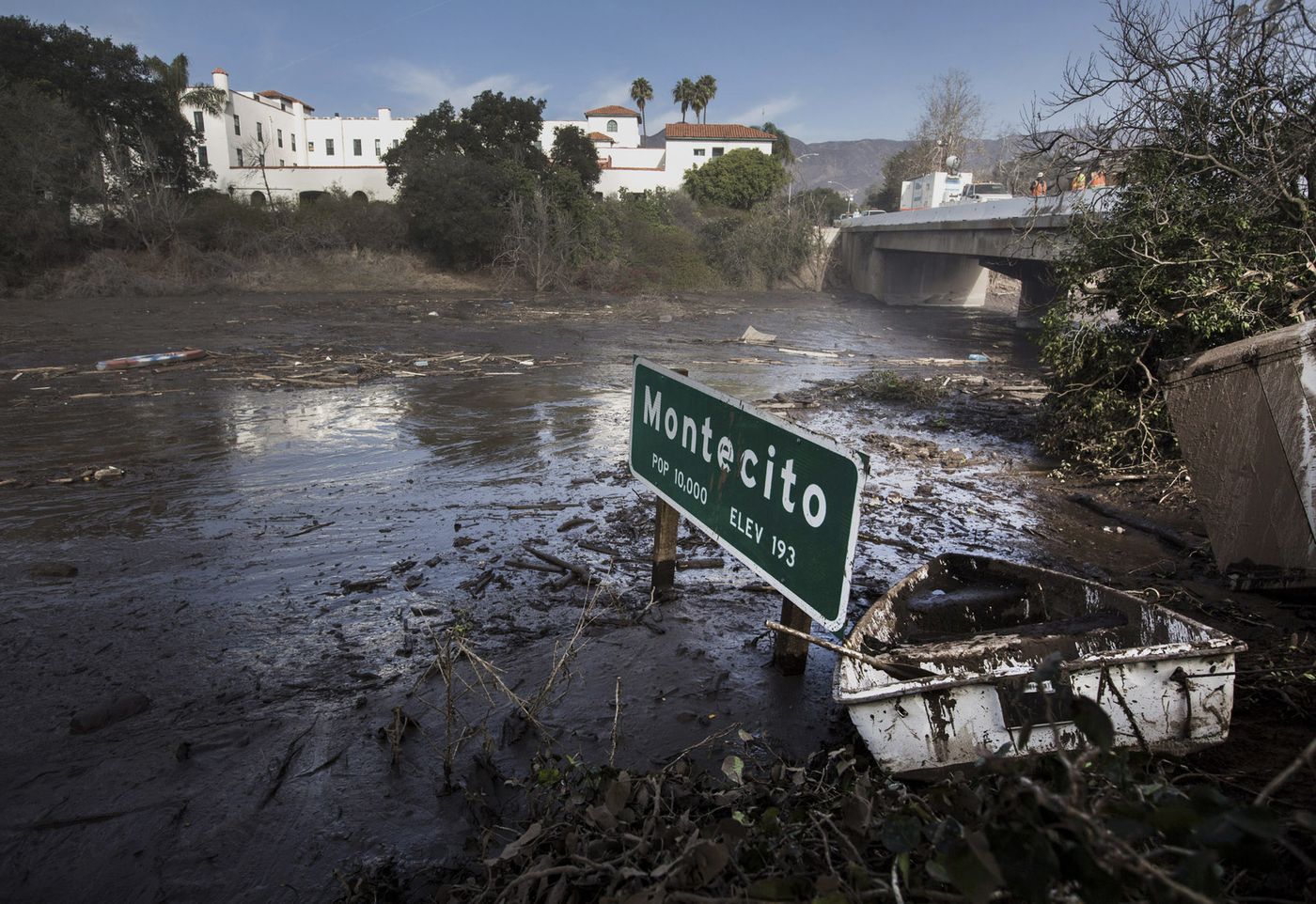 Transportation Commission (VCTC) and the Santa Barbara Association of Governments (SBCAG) will cultivate collaboration and partnerships with a range of external stakeholders including transit operators, emergency services departments, the nearby military base, and others. VCTC will lead the project and manage the consultant. SBCAG will be a part of the consultant selection, stakeholder committee, given all the materials produced by the consultant and be an early reviewer of the draft plan. Local transit operators and emergency service personnel, among others, will be a part of the stakeholder committee and given the opportunity to review the draft plan. The planning process will include the development of a Public Participation Plan that will produce a multifaceted strategy to identify and engage people in the planning process.
Drivers
The main drivers of this study are the recent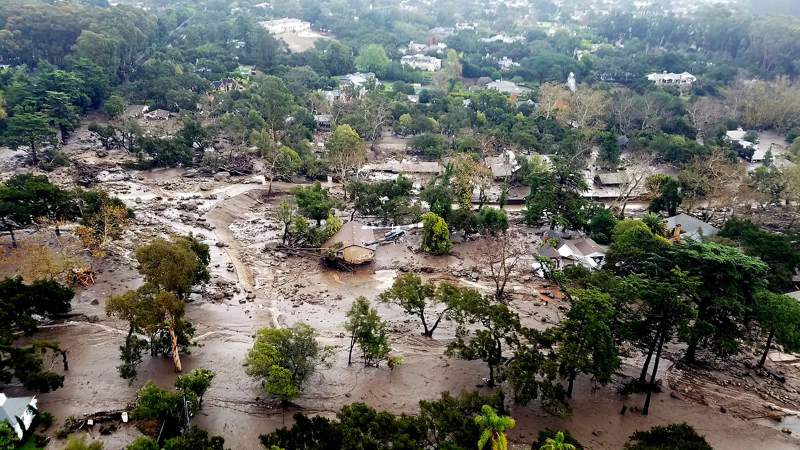 fire and debris flow disasters which highlighted transportation's role in emergencies. These incidents made our community aware of the areas where the agencies are well prepared, lessons that can be learned and areas to improve. Not having a transportation emergency preparedness plan in place would continue to leave governmental jurisdictions, residents and businesses vulnerable to disasters. Creating a transportation emergency preparedness plan will allow the agencies to codify the lessons-learned in earlier emergencies and plan for inevitable future disasters. Planning has the potential to save lives and reduce the economic impact of future emergencies.
Engagement Process
All residents, visitors and business are considered vulnerable. However, this project will particularly benefit the transit dependent, as well as persons with disabilities and seniors who rely heavily on transit and aid in evacuating during emergencies.
The lead agencies will organize an advisory committee with representatives of affected stakeholders in Ventura and Santa Barbara Counties including cities, counties, transit organizations and law enforcement agencies as well as people from social service agencies, hospitals and business groups. Everyone will work together to plan and prepare for upcoming natural disasters and to integrate the needs and resources of the transportation community into the existing framework of emergency services.
The plan and other recommendations will be shared with all interested parties by implementing a Public Participation Plan.
Climate Impact Area
The proposed project will address potentially severe economic,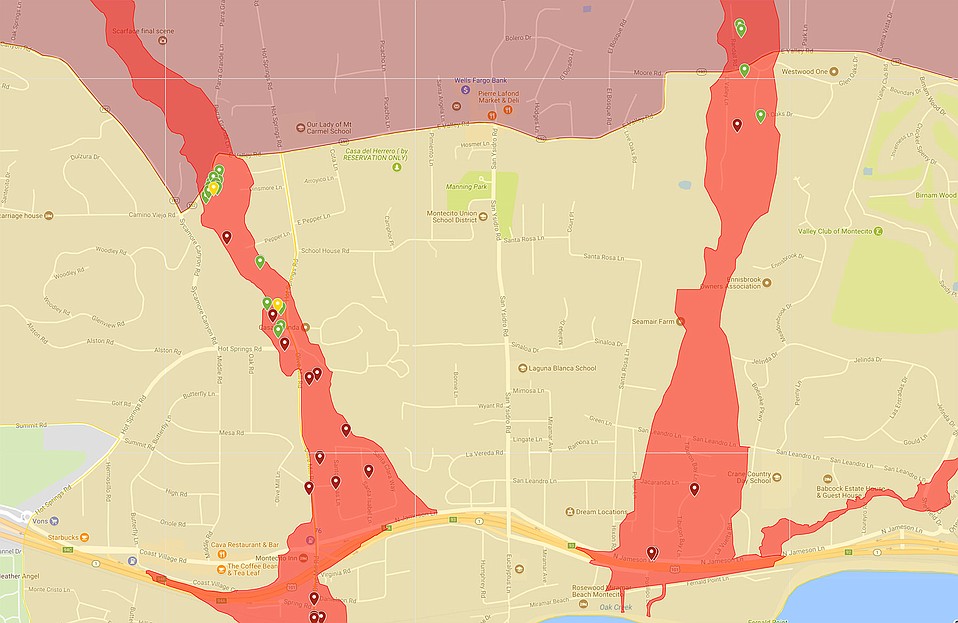 health, social, and environmental consequences associated with natural disaster, which are expected to be more intense because of climate change. Both Ventura and Santa Barbara counties are well acquainted with the disruption disasters cause and the impacts they can have on the aforementioned areas. VCTC and SBCAG will work with the offices of emergency services in both counties to attempt to mitigate the consequences on the economy and quality of life for residents. Transportation facilities and services, which are essential during emergencies, may be disrupted.
Funding Source
This project will be funded by Adaptation Planning Grant funds awarded in the amount $221,325 and local cash match funds in the amount of $28,675 for a total project budget of $250,000.
Research and Data
This project will seek samples of similar plans elsewhere. It will use the experience of responders and transit operators in other areas and the lessons learned there to assist in creating the plans, relationships and institutional requirements for the study area.
By having institutional agreements and plans in place, emergency services managers will have additional resources at their disposal to deal with a variety of expected emergency situations. Additionally, individual agencies will be better able to activate and contribute resources during and after emergencies when policymakers and staff have planned, prepared, and established relationships and institutional arrangements.
Challenges
The Counties anticipate difficulty assessing the viability of resources in a variety of different natural disasters. Moreover, preparing for a future emergency without knowing the exact details of that emergency will undoubtedly present a challenge. Planners must provide emergency service managers and transit operators with resources for likely emergencies. This is especially challenging because the emergency may destroy facilities and resources, making them difficult or impossible to employ.
Outcomes
Products of this effort will include:
A summary of local emergencies that have utilized or compromised transportation facilities and/or services

Suggestions for institutional arrangements that should be in place

List of communication needs, roles and responsibilities

Inventory of transportation assets

Plan for transportation services during and after emergencies
Replicability
The project will support Caltrans and other transportation organizations in planning for emergencies by identifying best practices that can be used in other communities.
Further Information
For additional information please contact:
Claire Grasty, Program Manager/Regional Transit Planning
cgrasty@goventura.org