City of Carpinteria General Plan/Local Coastal Plan Update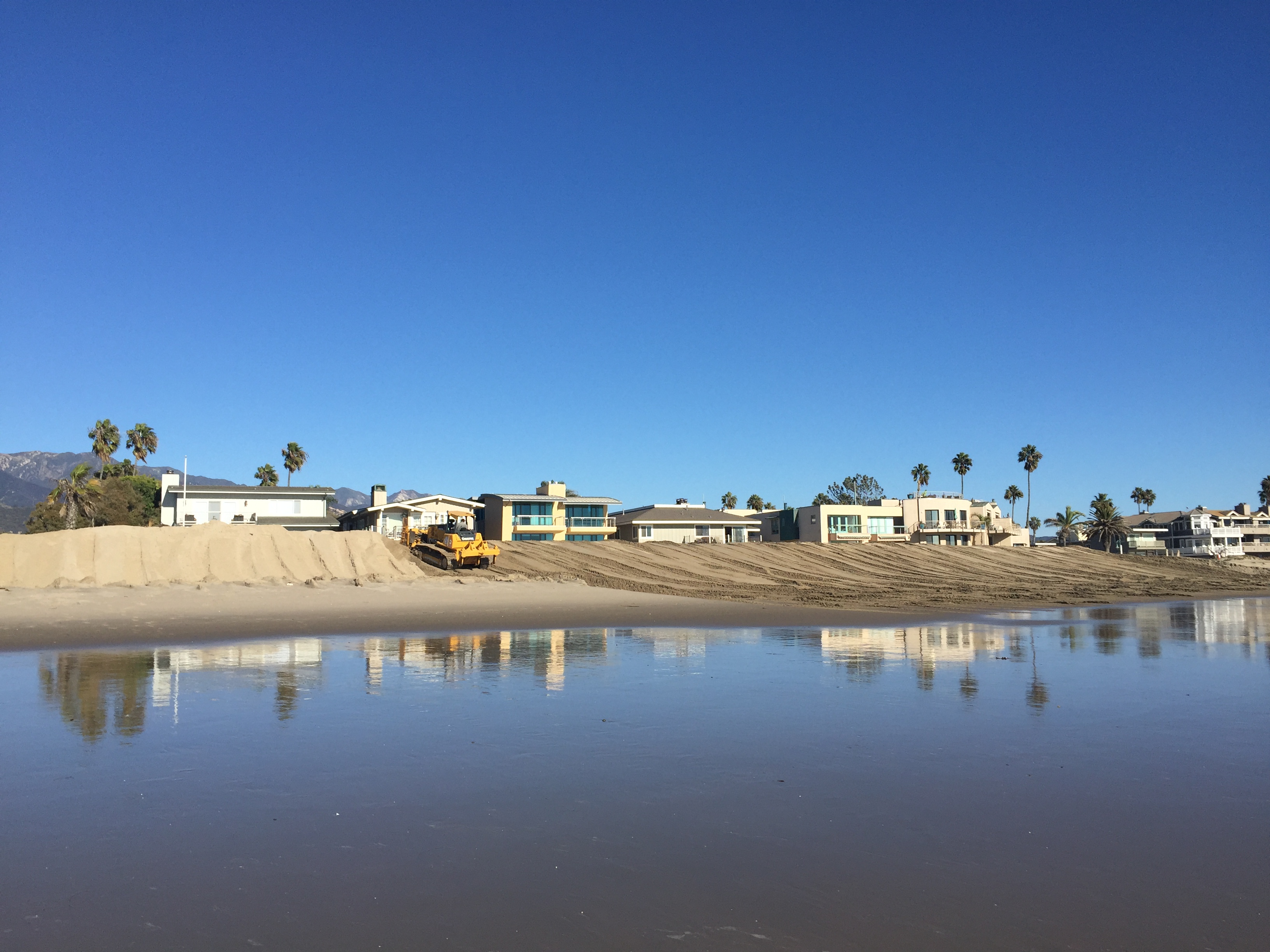 SB1 Adaptation Planning Grant: Initial Case Study
Challenge: Developing plans and strategies
Summary
This project will supplement and expand on the update of the City of Carpinteria's General Plan/Local Coastal Plan (GP/LCP) that started in February 2017 and was partially funded by a Local Coastal Program Local Assistance Grant award from the California Coastal Commission (CCC). This project will involve integrating transportation adaptation planning and considerations for environmental justice populations into the City's forthcoming Sea Level Rise Vulnerability Assessment and Adaptation Plan (SLRVAAP). Following this project, the City will develop policies informed by expanded analysis in SLRVAAP in the GP/LCP and create a new Climate Change/Resiliency Element consistent with Senate Bill 379, Senate Bill 1000, Executive Order S-13-08, Executive Order B-30-15, Goal 2 Policy 3 of the 2040 California Transportation Plan, and the 2017 Regional Transportation Plan Guidelines. Alternative transportation policies and transportation adaptation planning will also be incorporated in the new Healthy Community Element and Circulation Element of the GP/LCP. The project will ultimately allow for the finalization and adoption of the SLRVAAP and GP/LCP in 2020.
Lead Agency and Partnerships
Lead agency:
City of Carpinteria.
Role: public outreach, environmental reporting, technical studies, policy development, and SLRVAAP and GP/LCP updates
Partnerships:
Caltrans
Role: SLRVAAP and GP/LCP review
California Coastal Commission (CCC)
Role: SLRVAAP and GP/LCP review
Collaboration with lead agencies and partnerships throughout the project will ensure the alignment of goals and facilitate effective feedback on the SLRVAAP and GP/LCP.
Drivers
The project is driven by the requirements of Senate Bill 379 and Senate Bill 1000. The Caltrans Adaptation Planning Grant Program provided an opportunity to fund the project and ensure the requirements of Senate Bill 379 and Senate Bill 1000 are met. SB 379 requires that climate change adaptation and resilience must be addressed in the safety element of all general plans in California. SB 1000 requires both cities and counties that have disadvantaged communities to incorporate environmental justice (EJ) policies into their general plans, either in a separate EJ element or by integrating related goals, policies, and objectives throughout the other elements.
Engagement Process
The areas containing the highest number of households below the Federal poverty line within Carpinteria and a number of affordable housing projects would be at the most risk of potential sea level rise impacts in the City (Figure 1). These impacts include inundation, soil erosion, and damage to residences and transportation infrastructure.
Stakeholders will include Caltrans, California Coastal Commission (CCC), Santa Barbara County Public Works Department, Metropolitan Transportation District, railroad authorities, individuals from underserved and minority communities, community/neighborhood groups, local transportation advocacy groups, associations, organizations, institutions, infrastructure owners/operators, businesses, residents, visitors from inland communities, and local research institutions and projects including the University of California Santa Barbara and the Southern California Wetlands Recovery Project. Two public workshops to discuss topics of general concern will be held in both English and Spanish. Monthly stakeholder meetings will be held to discuss the project status and to gather public input. Stakeholders will determine adaptation priorities, implementation timelines, and provide feedback on proposed policies. This feedback will be incorporated into the SLRVAAP and GP/LCP.
Climate Impact Area
The project will respond to climate change impacts to transportation infrastructure (Figure 2) and disadvantaged communities, specifically minority households, those below the Federal poverty line, and affordable housing units. The project will identify adaptation measures to reduce potential climate change impacts. Policies developed and adopted in the SLRVAAP and GP/LCP will ensure the City is committed to implementing these adaptation measures and that future development is resilient.
Furthermore, new Healthy Community Element policies will promote alternative transportation systems that encourage active forms of transportation such as biking and walking to improve respiratory health and air quality, which have the co-benefit of reducing greenhouse gas emissions.
Funding Source
The City received a Caltrans Adaptation Grant to perform a detailed assessment of impacts to transportation infrastructure and realistic transportation adaptation and resiliency strategies and actions. The project required $218,093 of grant funds and a $25,349 local match.
Research and Data
The Nature Conservancy Coastal Resilience Tool was used to model flood projections and identify impacted transportation infrastructure. The U.S. EPA's Environmental Justice Screening and Mapping Tool (EJSCREEN) was used to identify disadvantaged communities. Feasible adaptation strategies will be guided by the Safeguarding California Plan for Reducing Climate Risk and the CCC's Sea Level Rise Policy Guidance document. Project progress will be tracked through adherence to grant reporting and deliverable submittal deadlines.
Challenges
Developing feasible adaptation policies will be a challenge. The City has largely been developed, and changes in transportation corridor realignment may negatively impact traffic. Implementation of adaptation strategies may create additional storm water drainage issues or impact coastal habitat. The City will perform a cost-benefit analysis and use community input to determine which strategies are most feasible.
Outcomes
Primary project deliverables include the SLRVAAP, Climate Change/Resiliency Element, alternative transportation policies in the Healthy Community Element, transportation adaptation policies in the Circulation Element, and other GP/LCP Elements. After project completion the City will need to locate possible funding sources to implement the adopted climate change adaptation measures and alternative transportation policies.
Replicability
The SLRVAAP identifies feasible strategies to avoid or minimize climate change impacts in the City. Policies developed for the City's GP/LCP incorporate both transportation adaptation planning and considerations for EJ populations. Coastal cities and counties wishing to protect transportation infrastructure and EJ populations from sea level rise impacts could utilize these policies and adaptation strategies to increase the resiliency of their community.
Additional Resources
Further Information
For further information about this project, please contact Steve Goggia, City of Carpinteria Community Development Director, at steveg@ci.carpinteria.ca.us or 805-755-4414.