East Palo Alto and Dumbarton Bridge Resilience Study
SB1 Adaptation Planning Grant: Initial Case Study
Challenge: Developing plans and strategies
Summary
The Dumbarton Bridge, part of State Route 84, is a vital link in the Bay Area's transportation network, carrying over 81,000 vehicles per day. The western approach area on the Peninsula includes the City of East Palo Alto, a disadvantaged community of approximately 30,000 people, and other key regional and local assets. Previous and ongoing studies have found that the western approach of the Dumbarton Bridge and the surrounding area is highly vulnerable to 24 inches of sea level rise, which may occur as early as 2050. At current sea levels, a similar outcome would be created today by the storm surge from a five-year storm event (a storm with a 20 percent chance of occurring each year).
The East Palo Alto and Dumbarton Bridge Resilience Study will leverage previous studies to refine the area's vulnerability assessment, engage with the East Palo Alto community, San Francisquito Creek Joint Powers Authority (SFCJPA) and stakeholders, and to develop adaptation strategies to protect the Dumbarton Bridge west approach and surrounding area. Along with aligning with state transportation policies and goals, this project will advance regional strategies around climate adaptation.
Work is expected to begin in August 2018 and be completed in June 2020.
Lead Agency and Partnerships
The lead agency is the Metropolitan Transportation Commission (MTC). The project team includes many local and regional agencies, who collectively will provide input and guidance on the project (including technical knowledge), contribute local knowledge, involve the local community and stakeholders, and ensure consistency with other local and regional goals related to sea level rise and climate change adaptation. The Project Team has successfully worked together on multiple projects in the past and will build on the partnerships and relationships developed through these earlier initiatives. These partners include:
City of East Palo Alto
San Francisquito Creek Joint Powers Authority (SFCJPA)
Caltrans District 4
The Bay Conservation and Development Commission (BCDC)
The Bay Area Regional Collaborative (BARC)
California Coastal Conservancy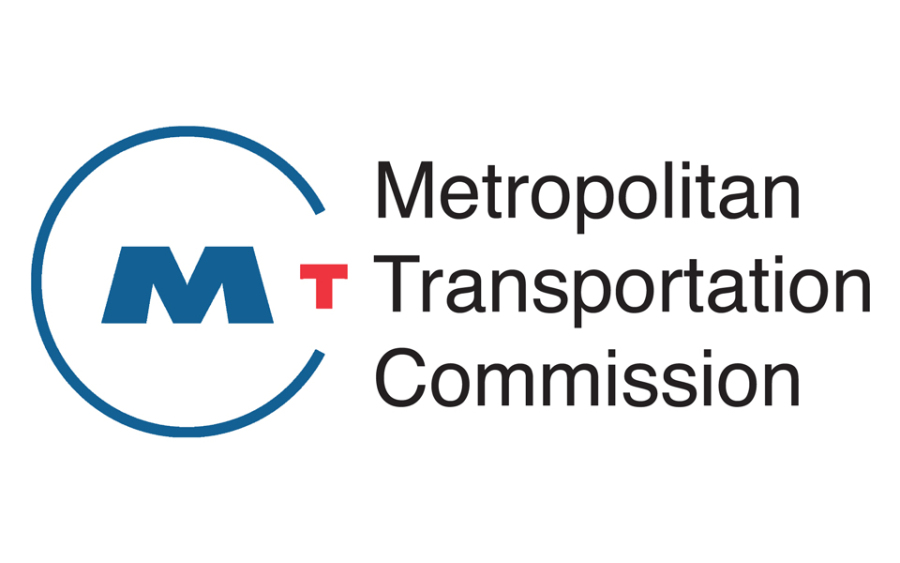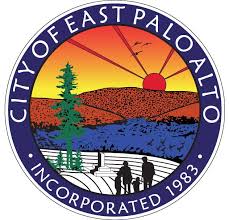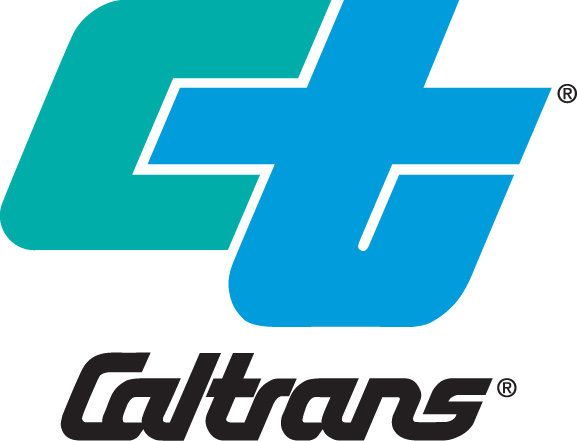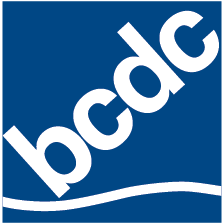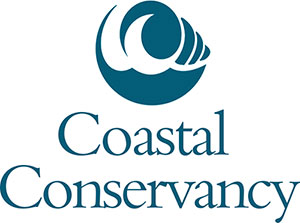 Drivers
As mentioned above, the Dumbarton Bridge corridor and surrounding areas are vulnerable to sea level rise and flooding impacts. This creates urgency to complete the project objectives. Once the implementation plan is developed, funding must be obtained to implement the identified adaptation strategies. Each member of the project team has a driver to participate in this project:
MTC: Protect vulnerable transportation infrastructure, in particular the seven MTC-operated toll bridges.

SFCJPA

: Support the SAFER Bay goals, which seek to protect people, property, and public infrastructure within the cities of East Palo Alto, Menlo Park, and Palo Alto from coastal flooding through the construction of flood risk reduction features along the Bay shoreline.

BCDC: Build resilience across different assets, jurisdictions and owners in order to develop adaptation responses to sea level rise and storm impacts that achieve multiple benefits through a multi-step planning process.

BARC: Coordinate the climate change planning efforts of the Bay Area's regional agencies to foster a sustainable and resilient region.
Engagement Process
The Project Team will conduct two forms of engagement to ensure active and meaningful participation. A Stakeholder Working Group consisting of stakeholders and agencies will serve a technical advisory role to the Project Team. The team will also conduct public engagement with the East Palo Alto community and interested groups.
The Project Team will identify agencies, organizations, asset managers, and other stakeholders in the Project area to form a Stakeholder Working Group to coordinate flood protection planning and to provide a technical advisory role throughout the Project process. In identifying Stakeholder Working Group members, the Project Team will leverage partnerships formed through earlier planning efforts led by MTC, BCDC, SFCJPA, East Palo Alto, and others. Participation may include agencies that have conducted sea level rise studies in the area and have vulnerable assets. These may include Caltrans, San Mateo County, City of Menlo Park, Coastal Conservancy, U.S. Fish and Wildlife Service, PG&E, Facebook, SamTrans, and other interested organizations. The Project Team will meet regularly throughout the project.
For public engagement, the Project Team will identify key stakeholders, including the East Palo Alto community and community groups, businesses and business groups, advocacy groups, and other interested parties beyond the Stakeholder Working Group members to ensure that the needs, concerns, and input of the community are understood and considered in the development of adaptation strategies. The Project Team will leverage relationships the City of East Palo has with community groups, such as Youth United for Community Action (YUCA) and ACTERRA. The Project Team plans to hold at least three public engagement meetings throughout the project process. These meetings are intended to provide awareness and education on sea level rise impacts to the area, foster community resilience, and to receive feedback on the proposed adaptation strategies.
Climate Impact Area
The flooding of the Dumbarton Bridge corridor and surrounding areas would have localized and regional impacts. The Dumbarton Bridge is a major east-west corridor that connects southern San Mateo County and southern Alameda County; any closure would compromise the region's mobility and connectivity, forcing traffic to detour along already-contested freeways to the north or south. Local corridors are also vulnerable to flooding. The disadvantaged community of East Palo Alto, as well as the surrounding cities of Menlo Park, Palo Alto, and others, would need to divert to local roads; this would potentially add a significant amount of additional travel time to their commutes.
The Dumbarton Bridge touches down in the middle of Silicon Valley, and surrounding employment centers include Facebook, LinkedIn, and other high-tech companies with a large number of employees. Many East Bay residents rely on the Dumbarton Bridge to get to these jobs. Other surrounding uses include the PG&E Ravenswood electrical substation, a training site used by the Menlo Park Fire District, storm water pump stations, and an ecological restoration site maintained by the US Fish and Wildlife Service.
Funding Source
The total project budget is $300,000. This project is funded partially by with SB 1 Caltrans Adaptation Planning Grant Program funds ($200,000), which support planning actions at the local and regional levels that advance climate change efforts on the transportation system. MTC will also use Bay Area Toll Authority funds ($100,000), which are used to support projects that protect/address bridge infrastructure.
Research and Data
The Project Team will review previous and ongoing studies to coordinate existing data, identify data needs and collect additional data, and conduct refined flood modeling to better understand flood risks in the project area. In particular, the ART Regional Sea Level Rise maps will be used for sea level rise data, and hydrodynamic modeling will be conducted for the project area to gain a better understanding of detailed flood pathways. Where applicable, the Project Team will try to leverage available data sources, such as Cal-Adapt, and research from other agencies, such as Federal Highway Administration (FHWA), for guidance.
Challenges
Identifying the range, scale, timing, and evaluation criteria of adaptation strategies is expected to be a challenge. Questions the team anticipates finding challenging include:
- Should an adaptation strategy focus on a particular asset, or a broader area?
- How do we prioritize what needs to be protected?
- What is the timing of implementation for adaptation strategies—what level of flood protection should they provide?
The Project Team plans to get input and guidance from the Consultant Team and Stakeholder Working Group to address these issues.
Outcomes
The Project Team will develop a list of potential adaptation strategies for consideration within the project area. These strategies intend to address coastal flooding due to high tides, storm surge, and sea level rise. The strategies will focus on addressing near-term flood vulnerabilities to bridge the gap until longer-term strategies can be designed, permitted, and constructed. The list of adaptation strategies will be evaluated considering a range of criteria and will engage the stakeholder group to provide input on the identified strategies. Based on the evaluation results, a short list of adaptation strategies will be included for further development in an implementation plan.
The implementation plan will present recommended project phasing for shoreline improvements and asset protection to address near-term flood vulnerabilities, and identify future long-term actions that can be implemented when funding becomes available. Both near-term and long-term plans are intended to complement the actions of the SAFER Bay project. The implementation plan may address information such as timing, cost, and responsible parties.
Replicability
The project process may be replicated for other areas vulnerable to sea level rise and flooding, both within and outside of the Bay Area. At the end of the project, the Project Team will have conducted a detailed vulnerability analysis, identifying vulnerable assets and infrastructure, developing a wide range of adaptation strategies, evaluating the adaptation strategies against a set of criteria, and developing an implementation plan for the most promising strategies. While this project will be specific to the Dumbarton Bridge corridor and surrounding area, the process could be replicated for any vulnerable area at any scale.
Additional Resources
Further Information
For more information about this project, please contact Stefanie Hom at shom@bayareametro.gov or at 415.778.6756.