Communities create an array of plans that help them manage their assets and resources – from local hazard mitigation plans to adaptation plans. The Adaptation Clearinghouse provides resources that support the alignment of multiple planning efforts and documents, allowing local planners to achieve climate mitigation and adaptation goals, reduce duplication, and avoid policy conflicts.
The Coastal Plan Alignment Compass supports California's coastal communities as they develop and coordinate local plans. There are potential benefits to aligning these planning efforts, including achieving multiple climate mitigation and adaptation goals, reducing duplication, and avoiding potential policy conflicts.
The Compass provides an overview of the required elements and best practices for each plan, discusses concrete strategies to leverage vulnerability assessments to help make them usable and applicable to all plans, and identifies crosswalk opportunities and tricky spots to avoid. It also illustrates tools and state guidance documents that support the incorporation of hazards into planning.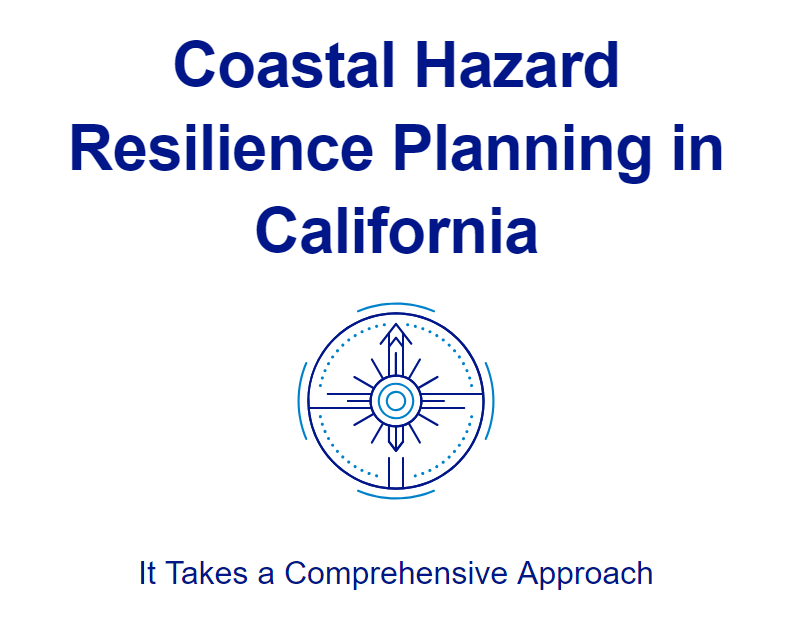 To receive a hard copy version of the Compass, please contact Becky Lunde (NOAA, rebecca.lunde@noaa.gov) or Juliette Finzi Hart (USGS, jfinzihart@usgs.gov).
Coastal Plan Alignment Compass Partners
All Resources for Plan Alignment