Fresno County Regional Transportation Network Vulnerability Assessment
SB1 Adaptation Planning Grant: Initial Case Study
Challenge: Developing plans and strategies
Summary
The Fresno Council of Governments (Fresno COG)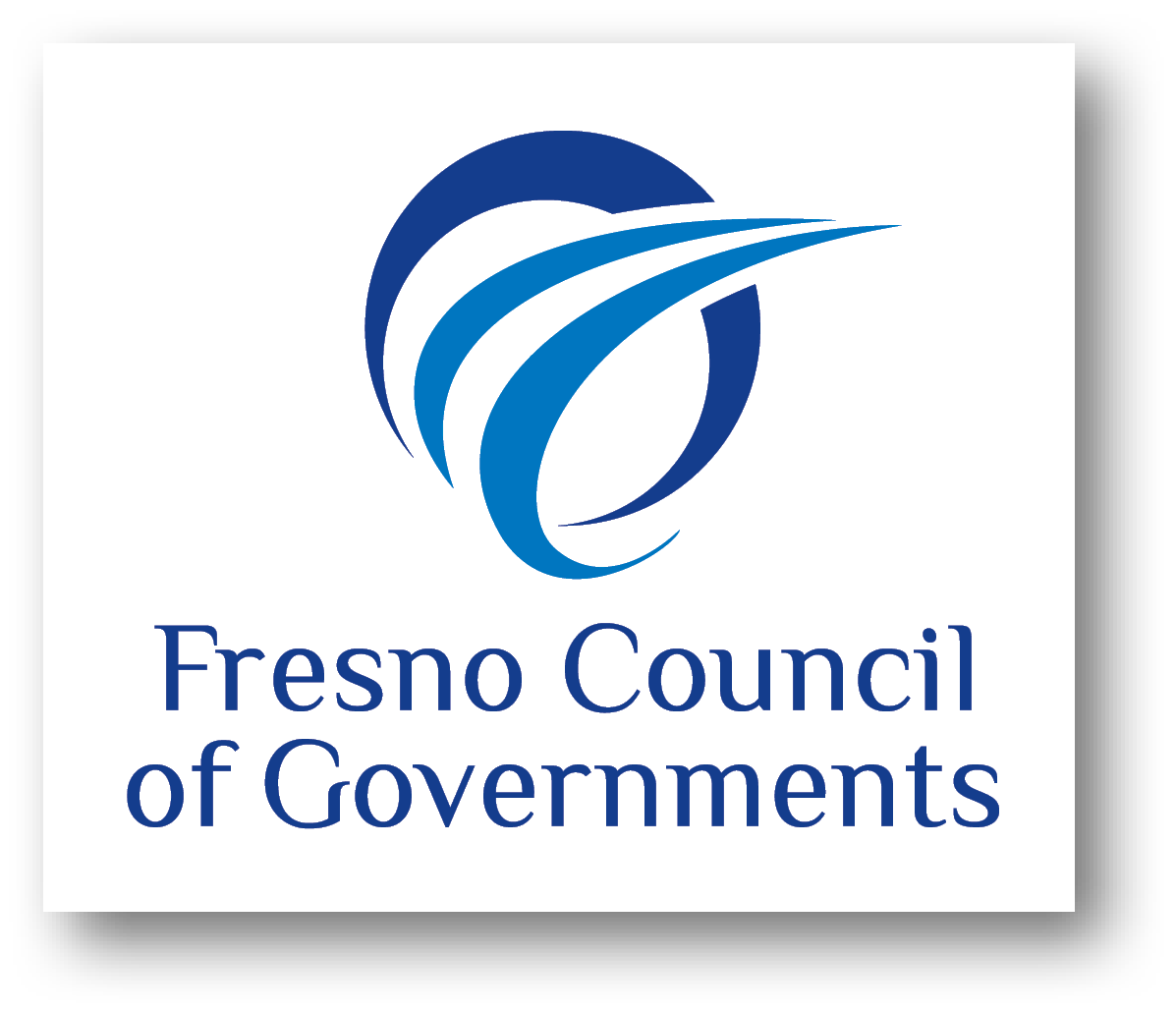 will conduct a Vulnerability Assessment for the Fresno County regional transportation network. The Vulnerability Assessment will identify areas of the region where the multi-modal transportation network is vulnerable to potential impacts of climate change, such as wildfire, extreme heat, and changes in precipitation, and identify strategies to remedy those impacts that have co-benefits to public health, natural ecosystems, social equity, the economy, and greenhouse gas emissions. The Vulnerability Assessment will provide information that local agencies may use and integrate within their general plans, inform the next update of the Regional Transportation Plan, and identify projects that may be incorporated into future federal, state, and local transportation funding programs.
Lead Agency and Partnerships
Fresno COG will be the Lead Agency. As the region's Metropolitan Planning Organization, Fresno COG will build off of well-established existing relationships within the region to coordinate an on-going, collaborative approach to regional climate adaptation planning. A Transportation Network Vulnerability Assessment Working Group comprised of government agencies, Caltrans, stakeholders, and community-based organizations will help guide the project through its completion. Fresno COG also has two standing committees made up of community development directors and city managers that meet monthly, as well as the Policy Board, which is made up of the mayors of each city in Fresno County and a Fresno County Board of Supervisor representative. Each of these groups will be engaged and provide feedback and direction throughout the process.
Drivers
Factors that motivated this project include: impacts of climate change that the Fresno County region is already experiencing, SB 379 (which requires cities and counties to address climate adaptation and resiliency in the safety elements of their general plans), and the funding opportunity through the SB 1 Caltrans Adaptation Planning Grant Program.
Engagement Process
Fresno County is home to approximately one million residents and some of the most disadvantaged communities in the state. CalEnviroScreen 3.0 identifies 13 of the 15 incorporated cities, as well as the predominant area of unincorporated Fresno County, as disadvantaged communities. Fresno County has four out of the top ten most disadvantaged communities in the State of California, with 40% of the total 119 disadvantaged census tracts ranked in the top ten percent statewide by CalEnviroScreen 3.0.
Residents of disadvantaged communities are disproportionately vulnerable to the impacts of climate change in a number of respects. With regard to transportation, many residents in these communities are transit-dependent, and walk or bike to get to where they need to go. Impacts such as extreme heat affect these residents' ability to get to school, work, medical appointments, or the grocery store, having further negative consequences on public health and the economy. The ability for residents to respond to flooding, wildfires, or other weather-related emergencies may also be hindered by disruption in the transportation system or limited access to transportation.
As mentioned previously, members of the Transportation Network Vulnerability Assessment Working Group will be the stakeholders closely engaged in the process. The Working Group will contain local government stakeholders and community stakeholders, who will help to develop a Public Participation Plan that will guide the public engagement process.
Climate Impact Area
Climate impacts that will be analyzed during this process include extreme heat, changes in precipitation, and wildfire. The Vulnerability Assessment will evaluate the risk those impacts have on the multimodal transportation network, which includes highways, streets, roads, transit, biking and walking infrastructure, and may also include impacts to rail and aviation as well. The Vulnerability Assessment will highlight vulnerabilities in the transportation network and recommend adaptation strategies to address these vulnerabilities. The findings of this assessment are intended to inform future updates of Fresno COG's Regional Transportation Plan as well as General Plans of local jurisdictions.
Funding Source
The Vulnerability Assessment will be funding through a Caltrans Adaptation Planning Grant, which receives funding from Senate Bill 1, the Road Repair and Accountability Act of 2017. The total project cost is $244,500.
Research and Data
It is anticipated that resources to be utilized in the development of the Vulnerability Assessment include but are not limited to Safeguarding California, Cal-Adapt, Adaptation Planning Guide, Paying it Forward, Healthy Places Index, and the Caltrans District 6 Vulnerability Assessment, which is expected to be released in late 2018.
Challenges
Engaging local residents and agencies in the process is essential to ensuring that the Vulnerability Assessment is comprehensive and that that projects and strategies identified by the Vulnerability Assessment are carried out.
Outcomes
Deliverables of the project include an interim Vulnerability Assessment Summary Memo, Adaptation Strategies Summary Memo, and a final Vulnerability Assessment Report.
After the completion of the Vulnerability Assessment, ideally strategies will be incorporated into local agencies' general plans to address the Senate Bill 379. Additionally, projects identified in the process will be incorporated into future federal, state, and local funding programs.
Additional Resources
http://resources.ca.gov/docs/climate/ab2800/AB2800_ES_FINAL.pdf
Replicability
It is the hope that the vulnerability assessment could be used as one example to be replicated by other regional transportation planning agencies, cities, and counties.
Further Information
For additional information, please contact Meg Prince, Associate Regional Planner, at mprince@fresnocog.org or 559-233-4148.