Highway 1 Corridor in Tam Valley Transportation Resilience
SB1 Adaptation Planning Grant: Initial Case Study
Challenge: Developing plans and strategies
Summary
This project will increase Marin County's resilience to the impacts of climate change, specifically in the area spanning the intersection of State Highways 101 and 1 north to Mill Valley. In conjunction with other complementary efforts addressing sea-level rise, tidal flooding, and storm surge flooding, this scope of work analyzes climate change impacts to transportation infrastructure and the community at large.
OVERALL PROJECT OBJECTIVES:
Utilize a track record of successful partnerships and public engagement strategies to advance short-, medium-, and long-term sea level rise planning

Fill critical gaps in the data and knowledge

Develop an engagement effort

that will encourage

community

participation in the planning process

.

Identify each stakeholder group's areas of concern and solicit their feedback in the process.

Support

s

tate and local goals to protect and enhance multi-modal transportation and key infrastructure assets

Support state and local mandates for adaptation and resilience including reduction of GHG emissions, updates to general plans, and regional planning for Marin County's transportation network in the face of climate change and sea level rise

Develop a plan of action that identifies next steps to move ideas forward
The project will start on October 1, 2018 and end on February 28, 2021.
Lead Agency and Partnerships
Marin County Public Works staff will be responsible for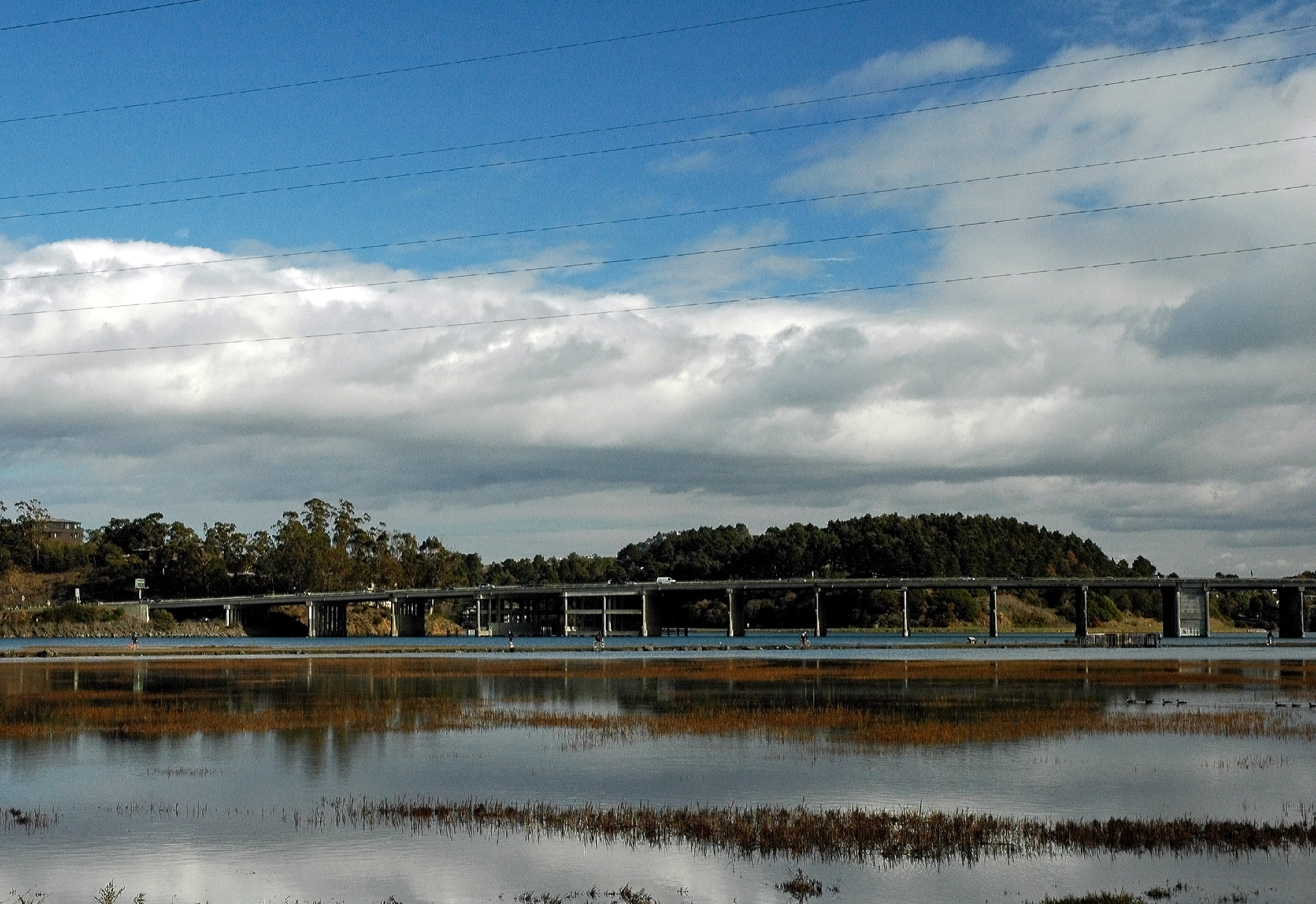 managing the grant. County staff will work with a coalition that includes Marin County Parks Department and Golden Gate National Parks Conservancy staff. The Parks Department and the Conservancy lead an effort to plan for climate impacts both in Marsh, which runs along the shoreline of the project area. Marin County will also partner with the City of Mill Valley as well as staff in the unincorporated communities of Marin City, Sausalito, Tam Valley, and Almonte. Most coordination will be done through NGOs, special districts, multi-department staff, and stakeholders ranging from business owners, environmentalists, bicyclists, students, elected officials, Caltrans District 4 staff, and individuals involved who have been involved in sea level rise planning in Marin County since 2015.
Drivers
The community has raised its voice and identified the need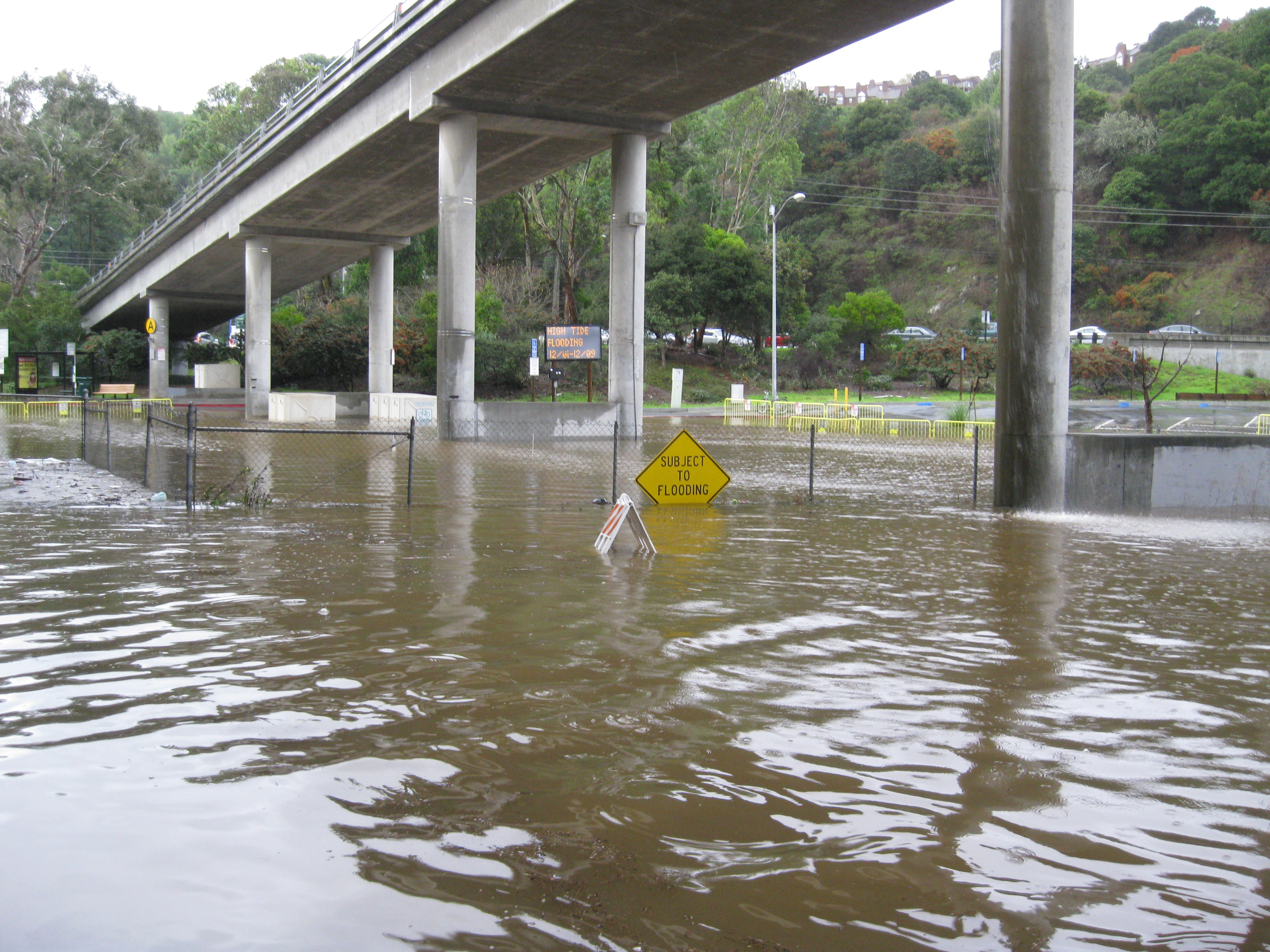 to develop solutions that support a variety of uses for the area. The SB1 Adaptation Planning Grant was a key driver in consolidating existing sea level rise planning efforts developed by different agencies on conflicting timelines. SB1 Adaptation Planning Grant funding helped partners and community stakeholders share vital information to identify an adaptation plan with the necessary partners and community stakeholders.
Engagement Process
While the community itself represents a targeted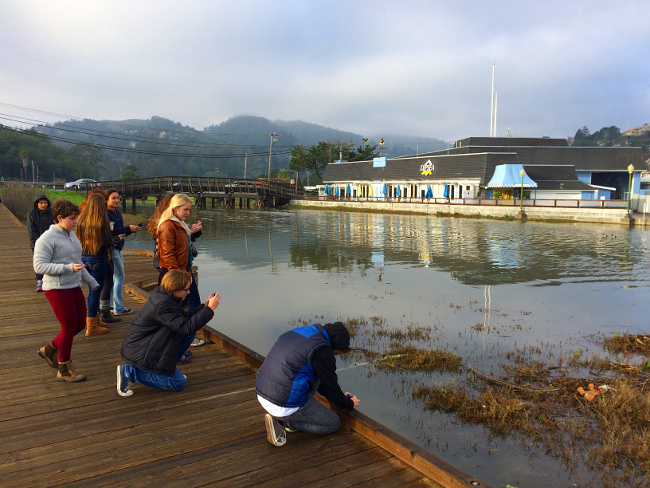 population for outreach, different user groups are another relevant stakeholder. User groups include the trail users: commuters, recreational users, those using the roads through the corridor, students and staff at the middle and high schools, environmentalists, those concerned with flooding along Coyote and Arroyo Corte Madera del Presidio Creeks, and the businesses along both sides of the road.
The County has led outreach in a number of specific areas related to this grant: flood control, sea level rise, both in Marsh, and city and county-specific projects along the trail and road(s). Flood Control District meetings focus on the watershed area from Marin City to Mill Valley and include advisory board members comprised of community residents. Flooding remains an issue of concern at Manzanita. Sea level rise meetings with the public included an event attended by over 200 people. A permanent public exhibit is located along the trail near the high school to solicit citizen science in tracking sea level rise. Outreach and engagement has also targeted resource agencies, design committees, flood advisory boards, and disadvantaged communities. Marin will include these groups and possibly extend the outreach to additional groups in the community. Other meetings for the trail and road work have been led by County Parks and Public Works. Compared to past work, this grant will allow for a more focused look at the impacts to road and trail corridor users by seeking feedback from school district meetings, bike coalitions, flood and sea level rise advocates, etc. In order to engage the public, Marin County staff will attend user groups' meetings and use other creative methods of outreach to encourage public engagement. Staff will hold two community meetings to share issues and adaptation strategies, and to receive input from the public. The meetings will solicit initial thoughts and concerns to guide future strategies. Maximizing outreach techniques and directly engaging the public will provide a more robust set of issues and concerns for consideration, particularly given this area's significant transportation infrastructure.
Climate Impact Area
The objective of the project will be to develop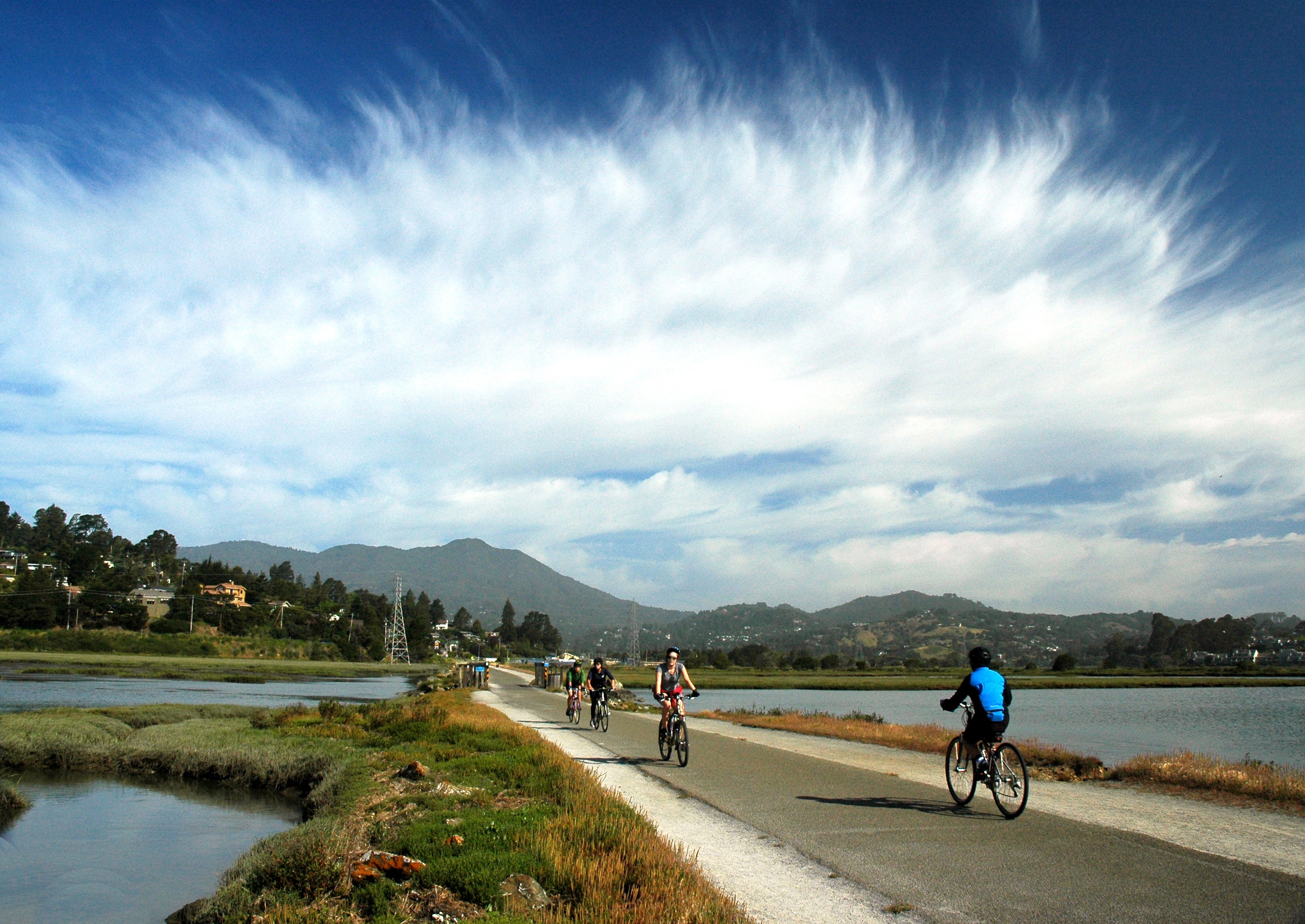 strategies and concept-level ideas that improve resilience to tidal and storm-surge flooding in Marin County to protect the area between the intersection of State Highways 101 and 1 north to Mill Valley. The stretch of waterfront frontage is subject to sea level rise and regular flooding at high tide. Several key transportation linkages are at risk: State Highways 101 and 1 (including the on- and off-ramps), Marin County and City of Mill Valley portions of Almonte Road, Caltrans' Manzanita and Pohono Park and Ride lots and transit connections, and Marin County's Mill Valley-Sausalito Multiuse Path. State Highway 1 and Almonte Boulevard serve residents of Mill Valley, Sausalito, and Marin City (a disadvantaged community), as well as being the primary access route to Tam Junction, Almonte, and West Marin (including state and national parks). Sea level rise creates additional vulnerability and eventually, permanent inundation of the area. The Mill Valley-Sausalito Multiuse Path, the most heavily-used commuting and recreational path in the county, was built on a former railroad bed and sections become submerged with high tides. The multi-use trail forms a levee and impacts the health of the wetland by limiting flow from the bay and Coyote Creek.
Climate impacts are mostly driven by sea level rise considerations, however, the flooding of the pathway and the loss of key transit corridors for buses, shuttles, pedestrians, and bicyclists will also impact GHG emissions.
Funding Source
The project is funded through the Caltrans SB1 funds with a local match from the Transportation Authority of Marin and the Flood Control Zone No. 3. The total project budget is $515,000 with matches totaling $115,000 and with $400,000 coming from SB1.
This project builds upon completed sea level rise and flood studies and projects funded by the County of Marin, State Coastal Conservancy's Climate Ready Grant Program, Flood Control Zone No. 3, and Marin County Parks Measure A funds.
Research and Data
This project will utilize data from the 2017 Marin Shoreline Sea Level Rise Vulnerability Assessment, which includes infrastructure data on roads, pipes, and other utilities. It will also support long-term work in Flood Control Zone No. 3 and Coyote Creek studies as well as Marin County Parks' work on Both in Marsh. Technical reviewers will be used to assist with development of potential conceptual designs that would incorporate the data analyzed with additional expertise in highway operations and design, bikeway design, order of magnitude cost estimates, landscape architecture, ecosystem services, hydrologic processes, biological processes, and geomorphic processes. Funding options and preliminary cost estimates would be included in community dialogue to better communicate the range of feasible alternatives.
Challenges
Engaging stakeholders to prepare for current and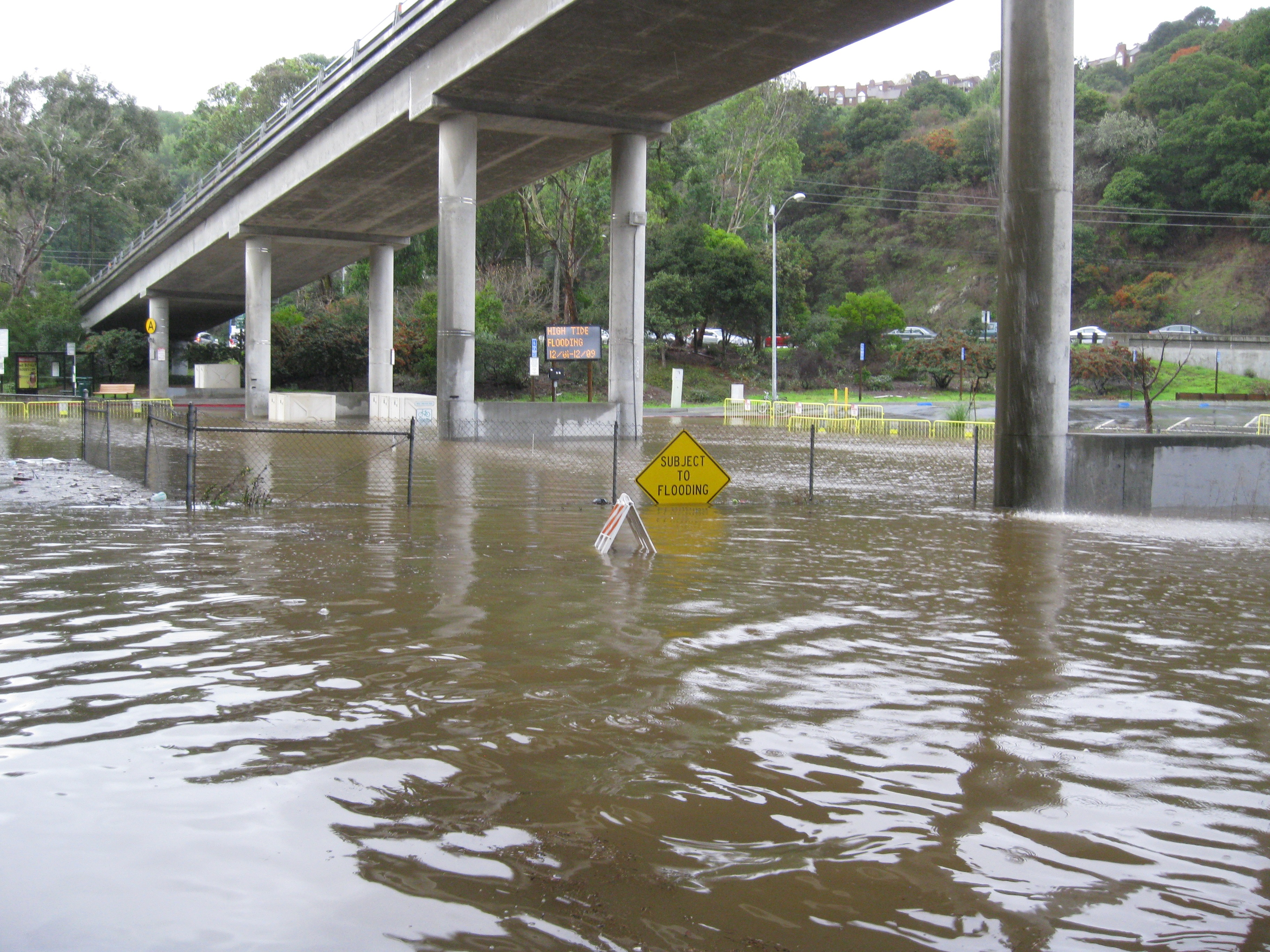 future flood concerns can be challenging given other priorities and the challenge of getting people to agree to compromise on competing interests. We will engage the public in reviewing adaptation options that will likely result in changes to the existing condition given the vulnerability of the location with current tides and storms, and future sea level rise.
Existing problems along the Bay Trail include impacts to the bridges and paved path. Bridges that exist on the trail within the project area are at the end of their service life and are in need of structural rehabilitation or replacement in the near term. The elevation of the majority of the trail is lower than the maximum observed tide event and will increase with sea level rise. The pavement condition is deteriorated and needs repair.
Outcomes
The direct outcome of this project is to identify possible alternatives that allow for adaptation to sea level rise. The focus area is the transportation assets, which include the state highway, some local roads, and the Mill Valley-Sausalito Bike Path, but anticipates using the natural resources to maximize habitat, increase community resilience, and provide relief to the stormwater flows towards the Manzanita Park and Ride.
Replicability
The process itself is fairly replicable, but depends on community support and partnerships. Other local jurisdictions struggling to prepare their communities and their major statewide transportation assets for the impacts of climate change, sea level rise, and flooding may benefit from replicating Marin County's efforts.
Additional Resources
Project information will be updated on the www.MarinSLR.org website and also on the www.MarinWatersheds.org site.
The Marin County sea level rise vulnerability assessment can be found here: https://www.marincounty.org/main/marin-sea-level-rise/baywave/vulnerability-assessment
Further Information
Chris Choo, project manager
Marin County Dept. of Public Works, principal planner
415.473.7586