Case Studies
ICARP Case Studies
Transportation Project-Level Climate Adaptation Strategies for the Sacramento Region
Transportation Project-Level Climate Adaptation Strategies for the Sacramento Region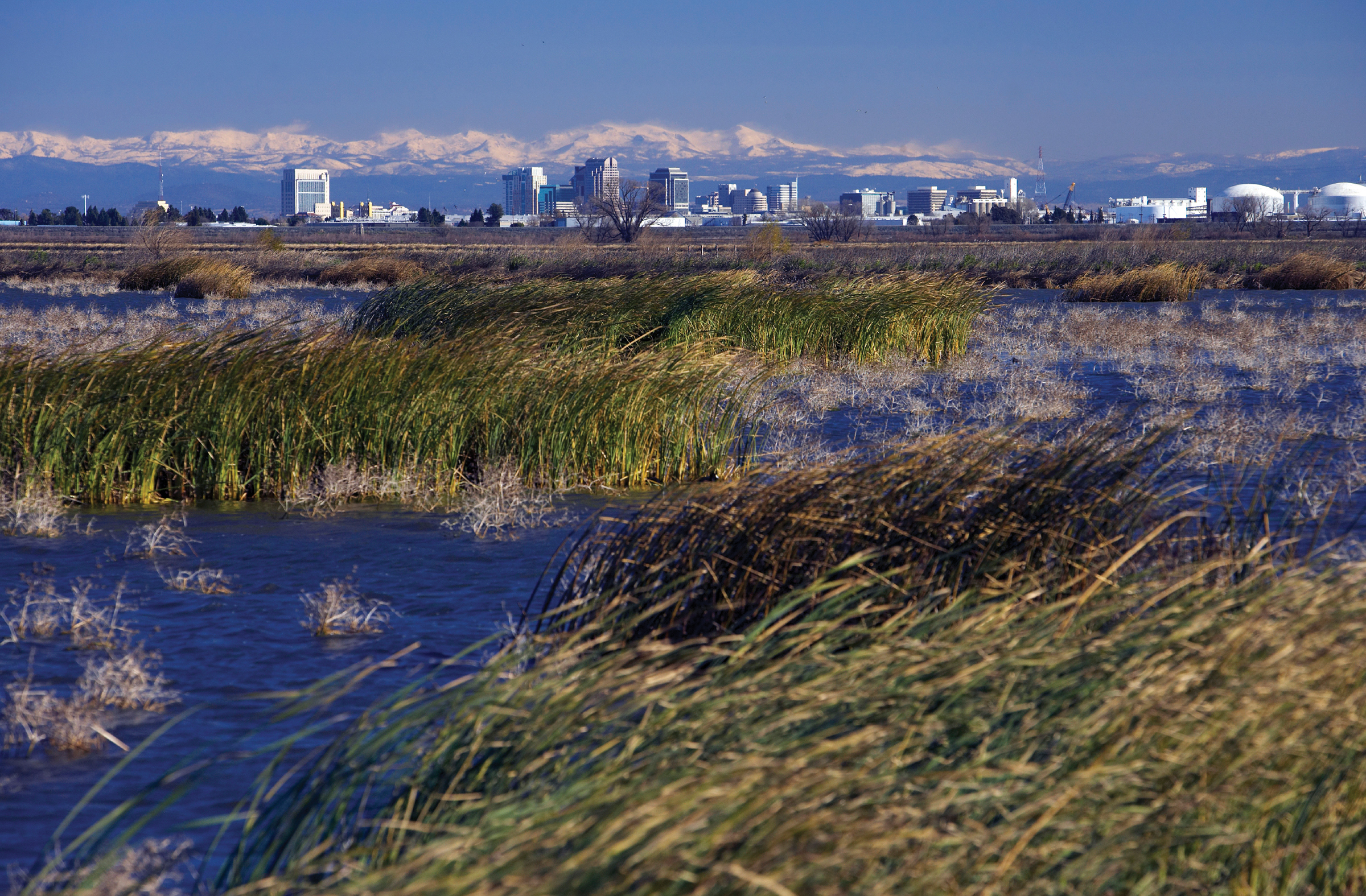 SB1 Adaptation Planning Grant: Initial Case Study
Challenge: Developing plans and strategies
Summary
This project will identify areas of the Sacramento region and transportation infrastructure that are vulnerable to climate impacts, as well as transportation infrastructure and assets that are critical to the function of the transportation network. The Sacramento Area Council of Governments (SACOG) thus far has explored broadly the climate impacts that will affect the region. This project will provide much greater detail and understanding of how those impacts will affect the region's transportation system and how to mitigate these risks.
The first component of the project is a vulnerability and criticality assessment of transportation assets, which will inform guidelines for prioritizing funding decisions. A second component is an assessment of the benefits and costs of asset-level climate adaptation strategies for various transportation projects and project types (e.g. bridges in floodplains). This part of the project will test project-level adaptation strategies and guidance documents on actual transportation projects planned in SACOG's Metropolitan Transportation Plan/Sustainable Communities Strategy (MTP/SCS), and result in policy and scoring criteria to be used by SACOG's transportation funding programs. The outcomes of this work will be used to guide future transportation decisions in the SACOG region.
The project aligns with State climate policy goals, including California's Transportation Plan 2040, and will specifically use Safeguarding California, the State's climate adaptation strategy, to provide guidance on how to measure adaptation progress. This project also aligns with Executive Order (EO) B-30-15, by connecting climate impacts to the planning and design of transportation infrastructure. EO B-30-15 directs state agencies to consider climate change impacts in their investment decisions; as such, SACOG will create a plan and regional guidance to use in its own transportation investment programs, as well as for use by its member cities and counties.
This project has numerous outcomes and co-benefits. It will (1) identify system-wide climate impacts to all modes of transportation in the region, (2) identify specific, asset-level vulnerabilities to the regional transportation system from climate change, (3) identify strategies to address potential climate impacts and create guidance about how to address impacts at the local and regional levels, (4) create cost-benefit analyses of strategies that address climate impacts, which will advance the regional planning and funding practice around climate change, and finally this project will (5) benefit disadvantaged and other vulnerable communities in the SACOG region by identifying the potential climate-related risks that they face, and find solutions throughout the planning, design, and funding phases of all transportation projects.
There could also be many co-benefits of this work, including improving public health by highlighting active modes of transportation, enhancing natural ecosystems by integrating working lands in the region into design elements of projects, and improving the regional economy through impacts to the movement of people and goods throughout the state and country.
Lead Agency and Partnerships
The project will be led by the Climate & Energy Team at the Sacramento Area Council of Governments (SACOG), who will coordinate and collaborate across SACOG's MTP/SCS and Funding Program teams, with local jurisdictions within SACOG, and with partner agencies such as Caltrans. SACOG will collaborate with these entities throughout this project and into its continued implementation.
Drivers
The primary driver for this project is SACOG's 2016 MTP/SCS, which includes four high-level strategies around climate adaptation of the regional transportation network. SACOG's 2016 MTP/SCS was informed by state and federal actions, including Executive Order S-13-08, climate adaptation guidance from the Federal Highway Administration, Safeguarding California, and the 2013 report Caltrans Activities to Address Climate Change. The strategies in the 2016 MTP/SCS instruct SACOG to evaluate the vulnerability and risk of the region's transportation network, to implement a climate adaptation plan based on this evaluation through its funding programs.
SACOG's goal is to use Caltrans' SB1 funding to implement the climate adaptation analysis and strategies in its 2016 MTP/SCS.
Engagement Process
SACOG's climate adaptation plan will directly influence the investment policies in the MTP/SCS, and the drafting of the MTP/SCS will include an extensive outreach process to engage stakeholders in the regional planning process. This engagement process will include public workshops, opinion polls, a "sounding board" of stakeholders and community-based organizations, and meetings with local government staffs and elected officials.
Climate Impact Area
Many climate change impacts are anticipated for the SACOG region that would disrupt the transportation system in various ways. Prolonged exposure to extreme heat can exacerbate roadway degradation and may present unsafe road conditions. Increases in the intensity of precipitation and runoff events can lead to increases in localized flooding risks, which can cause damage to roadway and railway materials from excess moisture. Wildfires cause network disruptions including road, rail, and airport blockages, closures, and reduced road visibility. Landslides pose immediate hazards to vehicles and rehabilitation needs for roadways and railways. Climate adaptation strategies and policies that are created through this project will be integrated into SACOG's MTP/SCS, to link land use, air quality, greenhouse gas emissions, and transportation needs.
Funding Source
This project is funded nearly entirely by funds made available by Senate Bill 1. This project was awarded $150,000 of competitive funds from the Caltrans Adaptation Planning Grant Program, an additional $70,000 from SB1 formula funds, and includes a local match of $30,000 for a project total of $250,000. SACOG continues to seek additional funding to analyze a more comprehensive set of pilot projects on which to test adaptation strategies and cost-benefit analyses.
Research and Data
This project will use forecasted climate data from CalAdapt to locate geographies, as well as existing and planned transportation assets that are vulnerable to the impacts of climate change. This project will pair the regional vulnerability analysis with regional transportation network data (from SACOG's regional travel model) to identify transportation assets that are critical to the resiliency of the multi-modal transportation network in the region. This project will select pilot projects – planned or existing transportation projects – on which to test adaptation guidance and strategies from the statewide Adaptation Planning Guide. These strategies will be assessed for their cost and benefits and, with the vulnerability and criticality analysis, will inform policies and prioritization criteria for SACOG's transportation funding programs.
Outcomes
Outcomes from this project will include policies in SACOG's MTP/SCS that more specifically address climate impacts to the transportation network and strategies to ensure its resiliency. Outcomes will also include the integration of climate adaptation-related selection criteria into SACOG's biennial transportation funding programs.
Replicability
This project is designed to be replicable by other regions, by SACOG in the future, and by individual cities, counties, and transportation planning agencies throughout the state. The use of publicly available climate data, in tandem with regional travel model data, will create a replicable methodology for assessing the vulnerability and criticality of the regional transportation network.
Additional Resources
Further Information
For further information about SACOG's Climate Adaptation Plan, please contact the Climate & Energy Team: Raef Porter (rporter@sacog.org) and Amy Lee (alee@sacog.org).